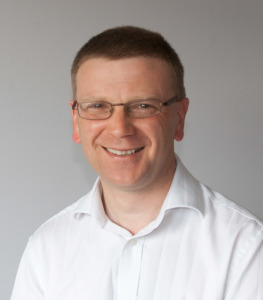 Charles Randon, Senior Product Manager at Linx Printing Technologies discusses coding & marking for beverage brands
AS the diversity and variety of beverage types and brands jostling for space increases, so the design of packaging is changing, with manufacturers seeking new ways to attain on-shelf impact.
Coding and marking equipment is evolving to keep up. Future-proof coders which allow add-ons to be integrated at any time, mean manufacturers can react to changing trends or needs quickly.
Linx's own customer research suggests that the key drivers behind coding purchases in the beverage industry are reliability, low cost of ownership and ease of use.
Reliability is a must: as other parts of the production line become faster, coding equipment has to be able to keep up, especially in challenging coding environments where sugar dust or water could cause a coder to fail.
Maximising productivity means reducing unscheduled and scheduled maintenance time and costs. Printers have to be equipped with quicker trouble-shooting and servicing capabilities, and 'self-service' options to allow basic maintenance to be carried out without the need to bring in an engineer.
Flexibility is key – a printer that can fulfil several coding functions by being moved between lines will pay for itself in months.
Today's lean manufacturing principles, sometimes led by quickly-changing consumer demands, require production to be more flexible, to react to smaller batch sizes and faster delivery.
Therefore printers must be more flexible; capable of dealing with faster product changeovers and easily moveable between production lines.
Cost of ownership takes into account the initial purchase price, plus the consumables and servicing costs over years; not forgetting the hidden cost of downtime caused by an unreliable printer or delays in code entry during changeovers.
A printer with an intuitive interface will save time during product changeovers when new codes are entered: prompted coding fields can simplify this process even further, and remote control features will also allow code control from a central location, further reducing the risk of coding errors.
Many manufacturers are looking for effective and unobtrusive ways to track products throughout the production and packaging processes. Meanwhile counterfeiting also represents a real problem to end users, who want assurance that the product is what they purchased and will be effective and not harmful.
The coding and marking industry is able to offer solutions which include complex high-definition digital graphics, special security inks for CIJ printers and laser coders which mark an indelible code.
Serial numbering of packs can help an end user identify that their purchase is genuine, through the use of codes that can be linked back to a central warehouse for authentication.
These developments are creating a demand for coding equipment which is capable of marking everything from simple use-by dates to complex graphics on primary, secondary and on-shelf packaging.
An effective code can therefore become an integrated part of the pack design.