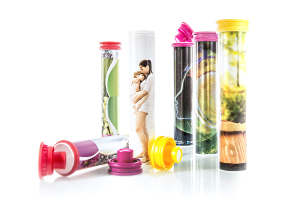 WITH Brilliance®, Sanner GmbH claims to offer an expressive packaging solution for effervescent tablets.
The firm says drug producers can achieve higher attention and customer loyalty thanks to photorealistic printing and a wide range of design options.
Painkillers and other pharmaceutical agents can be easily digested and consumed in liquid form. Moreover, patients particularly appreciate the easy handling of effervescent tubes.
Equipped with a convenience closure like the FOG from Sanner, the tubes remain tightly closed at all times, while the tablets are protected against light and moisture with a long shelf life.
Apart from the optimal tablet protection, the development focused on the visual appearance.
Up to eight colours and metallic effects are available; the shock-proof and scratch-resistant material is extremely durable.