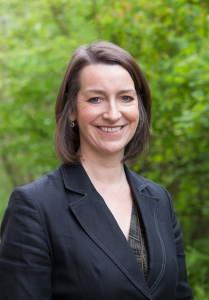 SCOTT Pallets has received the first ever industry accreditation for its Kiln Drying service – setting the bar for UK, Europe and Global standards.
The new, industry changing, Premium Standard certification, delivered through the Timber Pallet and Packaging Confederation, recognises Scott Pallets' exceptional standards in procedure and processes, equipment and technical knowledge. Through the use of an accredited kiln procedure the organisation has the ability to provide high quality pallets to its clients, to ensure them that they are procuring the correct specification and level of moisture content they require within a pallet to ensure any products within or on the wood reach consumers in a pristine and well maintained condition.
The kiln accreditation has been awarded to the firm's Huntingdon site after an extensive process, through which a research project was carried out on behalf of the Timber Pallet and Packaging Confederation by the Forest Products Research Institute and Napier University. The project, which was led by Dr Ivor Davies, looked into minimising biological discolouration of timber pallets at the time of production, distribution and delivery. Two further Scott Pallet sites are currently working towards accreditation.
Karen Hunter of Scott Pallets said, "We are delighted to have achieved such a prestigious accreditation from the Timber Pallet and Packaging Confederation but we are also pleased to be at the forefront of quality standards throughout our international community. We pride ourselves on our high standards and the quality of our products but now we are able to  guarantee our pallets, which will mean we can meet all customer expectations and moisture target requirements.
"The new standard is an industry first. We are changing global standards and to be able to say we are the one of the first with this accreditation makes us leaders within the industry. We are always innovating and looking at how we can improve, and I think this certification goes to show that we are again helping lead the way."