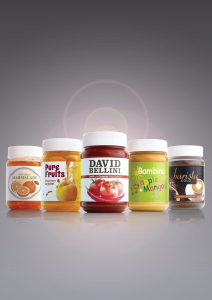 PLASTIC packaging supplier RPC Group is taking part in a national programme to alert secondary school students to the problems of food waste and encourage them to take actions to reduce unnecessary waste and help protect the environment.
The Fresher for Longer initiative will help students understand how packaging protects food on its journey from field to fork and how it can allow food to be kept fresh for longer in the home. Students will be encouraged to create their own behaviour change campaigns to get their community sourcing, storing and cooking food in a more environmentally-responsible way.
As part of the programme, RPC is teaming up with Kettering Buccleuch Academy to sponsor the school's involvement in the project and provide on-going support and advice through hands-on workshop sessions and interactive learning activities.
The Fresher for Longer partnership was set up by the Packaging Federation, the Industry Council for research on Packaging and the Environment (INCPEN), the Waste-Resources Action Programme (WRAP), Kent Resource Partnership and the Food and Drink Federation. It forms a central part of WRAP's Love Food Hate Waste campaign, which raises awareness of the issue of food waste while offering practical support and advice to the public to help them take action and save money.
The Fresher for Longer schools programme has been created and delivered by Global Action Plan, a United Nations endorsed charity, which has worked with over 3,000 schools across the UK. For RPC, the initiative is a key part of the company's Sustainability Matters programme, which aims to demonstrate the many environmental benefits of packaging in general, and plastics packaging in particular.
"A pro-active sustainability policy is a vital part of all our operations, and we are very proud to be taking part in this important campaign," said RPC Group's sustainability manager Katherine Fleet. "Packaging has an essential role to play in protecting and preserving products and it is vital that we promote this important message as widely as possible. The Fresher for Longer programme is an ideal way to help students understand the many diverse ways in which we can be more environmentally responsible."