Plain cigarette packaging to become a reality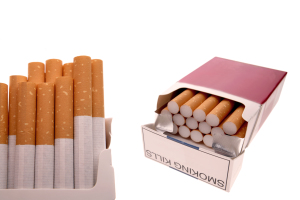 MPs have voted overwhelmingly in favour of standardised cigarette packaging in the UK.
367 MPs voted for plain pack cigarettes, while only 113 opposed the proposals in the free vote. The new legislation will come into force in 2016.
With the Scottish Parliament having already passed a Legislative Consent Motion, the plans will be introduced north of the border too.
Health charity ASH Scotland welcomed the move. ASH Scotland Chief Executive Sheila Duffy said, "The decision marks a momentous success for those who have campaigned for this vital public health measure, which will cut the number of young people lured into addiction by flashy cigarette packs. The Scottish Government must also be praised for leading the drive for standardised tobacco packaging, a firm commitment here since 2013. We will now see the regulations adopted in Scotland to protect our young people and strengthen our commitment to achieving a tobacco-free generation in 20 years' time."