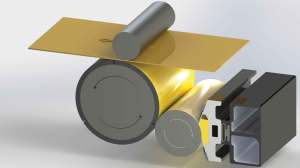 The company, which celebrates its 30th

 

anniversary this year, provides corrugated box plants worldwide with technologies that help to increase production quality, efficiency and profitability. 
Rob Dal Lago, SUN Automation's General Manager EMEA, explained, "There are significant developments under way in the corrugated sector and many box plants are poised to invest to gain competitive edge but, with such revolutionary progress being made in digital printing, are undecided on the best way forward. That's where SUN Automation comes in, offering a unique new approach called 'Total Print Solutions'.
"Not only can we offer the cutting edge CorrStream®

 

range of high output single pass digital printers, but we also have 30 years' experience in retrofitting innovative technologies to transform corrugated equipment from the 'Inside Out'. We can match our portfolio – which also includes flexographic ink systems for machinery from almost every OEM – to a box plant's objectives and, crucially, their budget to help them improve quality and performance, in order to be competitive whilst they manoeuvre the fast approaching digital path ahead of them.
"SUN Automation is in the unique position to provide for, and support, our customers throughout this groundbreaking journey. We believe that no other supplier to the corrugated sector can offer this unrivalled combination of digital and analogue systems choice, expertise and customer service."
At CCE, SUN Automation will be hosting presentations and interactive displays, alongside a demonstration model of the company's new chambered ink system, Accuprint®.