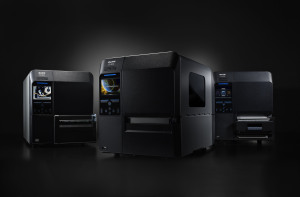 SATO, global manufacturer of barcode printers and labelling systems, will showcase their latest Auto-ID tracking and tracing solutions for the logistics industry at LogiMAT in Stuttgart, Germany with their partners ID.SYS and Eikona.
Exhibiting their new RFIC-ready printer module S84-ex, CL4NX thermal printer and wireless printers for mobile labelling applications, SATO's products are designed to enable logistics businesses across Europe to improve efficiency and traceability.
SATO's new S-series RFID-ready printer modules enable businesses to fulfil demanding labelling tasks within production chains. Robust and easy to maintain, the 0EM print engines are suitable for a variety of applications including manufacturing, food production, bottling and warehousing.
SATO's universal CL4NX 'plug and play' RFID printer is quick to install and set up and can be easily integrated in existing systems due to its auto-detect function. It can handle a wide range of media including different sized labels, and features a wide head opening for easy media installation, with no ribbon core needed.
Detlev Müller, General Manager DACH, SATO Germany, said, "With our broad portfolio of versatile RFID and barcode printers, we can cover most applications across a wide range of markets and LogiMat is a great opportunity to present our innovative tracking and tracing solutions to the European logistics market.
"Together with our partners ID.SYS and Eikona, we provide complete RFID labelling and packaging solutions which help businesses increase efficiency, optimise internal and external logistics processes and most notably to cut costs."