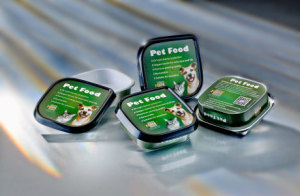 FROM big to small, from round to square: RPC Superfos offers a wide-ranging selection of packaging solutions for pet food.
Visitors to Pet's Packaging Forum (4-5 February 2015) at the first international congress on pet's packaging in Paris will be able to check them out.
Benny Nielsen, Executive VP & Technology Director at RPC Superfos, will share some insights about the opportunities and perspectives that PP trays offer pet food producers. His presentation is scheduled for Wednesday 4 February 2015 at 3:30 pm and includes an introduction to one of the firm's latest innovative milestones: The square plastic pack LongLifeTM.
LongLifeTM has been developed especially for wet pet food as an alternative to the commonly used aluminium tray. The pack is suitable for autoclave and has a UV light barrier protection and an oxygen barrier for extended shelf life.
Pet food producers from all over the world recognise the high quality of the firm's many product lines that live up to the trade's requirements. The versatile UniPak is available in numerous volumes (ranging from 120 ml to 5000 ml) and several shapes – round, rectangular, oval or square. It is also widely used as a measuring cup.
If you offer promotional items to your pet food customers, you increase awareness about your brand and enhance customer loyalty.
At the RPC Superfos stand, a 5.6 litres pail will be showcased in an ergonomic shape called HalfMoonTM – a similar pail in a bigger and customised version just received a WorldStar 2015. The half-moon shape means that the weight of the filled pail feels less heavy as it can be carried straight beneath the shoulder – ideal for pet food pellets.
Another noticeable give-away container is EasyDose® which comes with an integrated automatic multi-dosing system. EasyDose® can be used with one hand only and makes it easy to serve the exact amount of pet food pellets without using measuring cups, spoons or scales.
Laurent Morel, Regional Sales Director, RPC Superfos, Region French, is available at stand BB07 both days of the Pet's Packaging Forum for any questions you may have regarding any of the promotional packs, storage containers and packaging solutions for pet food.