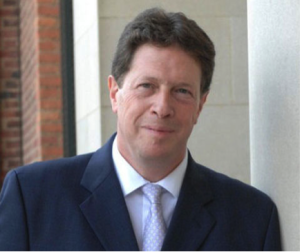 THE Innovia Group has announced the appointment of a new Non-Executive Director to enhance the Group's capability to support its continued international growth and expansion.
Sir Nigel Sheinwald GCMG will join the Board of Innovia Group (Holding 1) Limited at the end of January.
Sir Nigel was a career diplomat with the British Diplomatic Service between 1976 and 2012. He was British Permanent Representative to the European Union between 2000 and 2003, the Prime Minister's Foreign Policy and Defence Adviser from 2003 until 2007, and completed his diplomatic career as Ambassador to the United States between 2007 and 2012.
Following his retirement Sir Nigel has established a portfolio of interests including being appointed as a Non-Executive Director of Royal Dutch Shell plc, Senior Policy Adviser to Universal Music Group and the Prime Minister's Special Envoy for intelligence and law enforcement data sharing. He is also a Council member and Visiting Professor at King's College London, and sits on the Advisory Boards of British-American Business, the Campaign for British Influence in Europe, the Centre for European Reform and the Ditchley Foundation.
Chairman of the Innovia Group, Malcolm Fallen said, "We are delighted that Sir Nigel Sheinwald will be joining the Innovia Board. His diplomatic experience will enable us to draw on his undoubted experience in understanding and developing international policy across the globe. As our business continues to innovate and build on its leading positions in all of our target markets, his particular insight and experience will be invaluable."