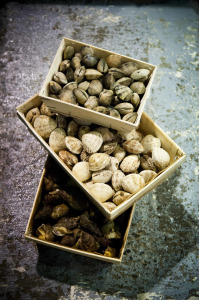 FOOD industry specific software from CSB-System is helping French fish wholesaler Jean Lebeaupin in the fast and efficient daily compilation and delivery of orders to restaurants, canteens and retailers within a 150km range of the company's base in Nantes.
Assessing available daily stock and allocating them according to customer orders, the system ensures efficient picking, optimal loading of delivery lorries and calculates the fastest delivery routes.
Since the introduction of this paperless system, the number of complaints has been considerably reduced.
Each morning on receipt of the daily delivery of fresh fish, the goods are quality assessed, given a unique lot number and entered into the CSB system with their respective quantities and values. The software automatically updates the information about stock in hand and reflects the quantities of fish available. The system is then able to determine customer allocations and suggest a possible distribution, a feature which is vital if the amount of fish caught and delivered is not sufficient for total orders.
Once orders have been assigned, CSB's route optimisation software calculates the fastest and shortest routes for the nine trucks. The paperless order-picking process then uses mobile devices for pickers to load the lorries, with the system defining the sequence for optimal loading – with boxes of fish placed on the bottom, followed by crustaceans, seafood and shellfish.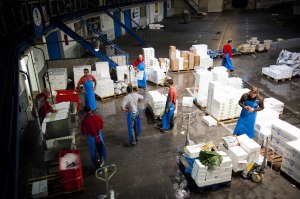 The mobile devices communicate directly with the central CSB system to enable real time updating of orders and stock in hand.
During delivery, on-board navigation guides each truck along previously-calculated delivery routes. The system is also able to provide updates on estimated times of arrival for customers who have requested an exact delivery time.
For each customer, a receipt of goods is confirmed by signing the mobile terminal, further eliminating the need for paper documents. A photo of each delivery is also taken for documentation and control purposes.
At head office, route details and the mileage of the truck is entered to monitor the cost of each vehicle and to manage maintenance programmes effectively. Invoices, delivery notes and other documents are archived and managed within the CSB document management system.