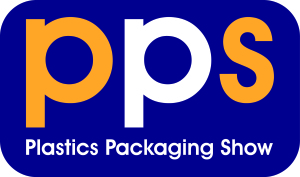 THE Plastics Packaging Show (PPS) exhibition and conference will be held for the first time on 16 and 17 June 2015 at the Telford International Centre.
Packaging accounts for 38% of the total consumption of plastics in the UK and the new Plastics Packaging Show (PPS) focuses exclusively on this large and thriving sector.
PPS will bring together brand owners, packaging producers, designers and a wide range of decision makers. The event's conference will run throughout the two days of the event and tackle core issues for the plastics packaging industry in markets as diverse as food, drink, healthcare, medical and cosmetics.
Topics covered will include changes in UK and European packaging legislation, sustainability and recycling, design trends, innovation in materials and manufacturing and process techniques including the latest in 3-D printing for packaging. There will also be a conference session dedicated to the innovations in plastic caps and closures.
Home to over 100 polymer-related companies, Telford has been known for "plastics valley" for over 20 years. Easily accessible from the M6 and M54 motorways, the Telford International Centre provides free parking for over 1,500 cars. The adjacent Southwater development offers visitors and exhibitors a choice of bars, restaurants and post-event entertainment.
The Plastics Packaging Show exhibition and conference will be co-located at the Telford International Centre with Plastics Design & Moulding (PDM 15) www.pdmevent.com and the Plastics Recycling Expo (PRE) exhibition and conference dedicated to plastics recycling www.plasticsrecyclingexpo.com
For more details about exhibiting and visiting PPS visit: www.plasticspackagingshow.com