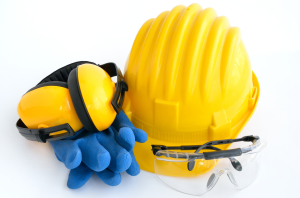 AN Ebbw Vale packaging company has been has been fined for safety failings after a delivery driver was hit by a forklift truck at its premises.
Newport Magistrates' Court heard that Graham Williams (61) visited Platt Packaging Ltd at Rassau Industrial Estate on 7 October 2013 to collect palleted products for distribution.
While his lorry was being loaded, Mr Williams was on a telephone call with his employer, a freight company, and was standing nearby with his back to the vehicle. Suddenly he was struck by the reversing forklift truck and knocked to the ground.
He suffered a double fracture to his left ankle, damage to his leg and spent over a month in Neville Hall hospital, Abergavenny. He has been unable to return to work.
A Health and Safety Executive (HSE) investigation found that Platt Packaging had no formal safe system of work in place for delivery operations at the site. The company also failed to provide instructions for delivery drivers to be in a place of safety while the forklift truck was being used.
Platt Packaging Limited was fined a total of £10,000 and ordered to pay £4,663 in costs after pleading guilty to breaching Section 3(1) of the Health and Safety at Work etc Act 1974.
Inspector Lee Schilling said, "The dangers associated with workplace transport are well-documented in the industry. Incidents involving moving vehicles and pedestrians on the same site have resulted in major injuries, and even fatalities in the workplace. Platt Packaging should have provided a clearly marked, designated safe zone for delivery drivers and implemented a safe system of work that incorporated the need for communication between the delivery driver and the forklift operator. Had these basic safety requirements been fulfilled, the incident would not have happened and Mr Williams would not have been injured."