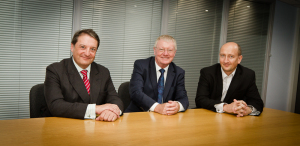 MERCIAN Labels has announced that it will be merging its wholly owned subsidiary AC Labels Ltd into its main business.
Since its purchase by Mercian Labels in 2010, AC Labels' reputation for producing high integrity variable data and barcodes has resulted in them being awarded the prestigious IPIA Trade Printer of the Year award twice in two years. In October 2012, AC Labels also received accolades for producing the world's longest barcode label – an impressive 40 metres long!
From 2010, AC Labels' growth has been exponential, providing excellent barcode solutions to blue chip companies and institutions, mainly via the Print Trade, in industry setting lead times with award winning service.
Mercian Labels itself provides many millions of labels annually to both the Print Trade and end users, using a combination of digital, flexographic and hotfoil presses to ensure a bespoke labelling solution that spans all industries. Mercian Labels services over 10,000 business and prides itself in setting the industry standards for fast turnaround, the vast majority of its orders being produced in just three days from artwork approval.
Millions of pounds have been invested over the last four years on a new generation of presses and building infrastructure, so that AC Labels and Mercian Labels are primed to move forward together into the powerhouse of print providers. With this in mind, the businesses have made the decision to pool all of their resources to form a new Mercian Labels, which will allow complete access to each others' facilities; from materials, through pre press, to a wide range of finished goods, all delivered in the customary speed and all provided with the best service in the industry.
With effect from 31 December 2014, AC Labels Ltd (company number 04226935) will cease to trade, and all of its assets and business will merge with those of the existing Mercian Labels Ltd.