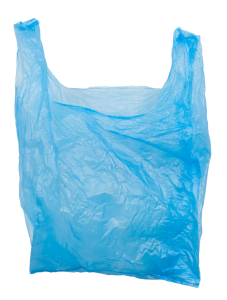 RETAILERS who are signed up to Zero Waste Scotland's Carrier Bag Commitment will now be able to record vital facts about the single-use bags they sell as a new web portal to help retailers meet the requirements of Scotland's carrier bag charge is launched.
Scottish Government regulations, which came into effect on the 20th of October 2014, require all retailers to charge a minimum of 5p for every single-use carrier bag.  
Retailers which employ 10 or more full-time equivalent members of staff must also keep, retain and supply information about the bags supplied and proceeds received as a result of the charge.
Signatories to the Carrier Bag Commitment agree to donate the proceeds from the charge to good causes in Scotland, and in return gain free access to the reporting portal as well as bespoke communications materials.
Environment Secretary Richard Lochhead said, ""It has been extremely encouraging to see how so many people across Scotland have adapted to the carrier bag charge by bringing reusable bags. Now that the charge is bedding in, shoppers will expect transparency in how bag numbers are falling and what retailers are doing with the proceeds. I am therefore urging retailers large and small to sign up to this commitment to publish their results and donate the proceeds to good causes."
Iain Gulland, Chief Executive, Zero Waste Scotland, said, "By signing up the Carrier Bag Commitment, retailers can use this dedicated reporting portal which provides a really easy and transparent way for retailers to record key data, as required by law, around number of bags sold and revenues generated. In addition, the Commitment provides great publicity for both your business and the good causes you support and lets retailers demonstrate to their customers clearly what they're doing with the money they raise from single-use bags.
"Over 250 retailers have already registered an interest in the Commitment, with signatories including Marks and Spencer, Superdry and Holland and Barrett and I hope to see others to follow suit."
Signatories can register for and access the portal at www.carrierbagcommitment.org.uk
Full details of the Carrier Bag Commitment can be found at www.carrierbagchargescotland.org.uk