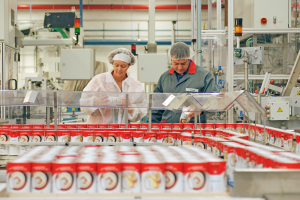 SONOCO has announced that it has completed the acquisition of Weidenhammer Packaging Group (WPG), Europe's leading provider of composite cans along with composite drums and rigid plastic containers, for €286 million.
According to M. Jack Sanders, Sonoco president and chief executive officer, "We are extremely excited to welcome Weidenhammer's leadership team and its 1,100 associates into the Sonoco family. The acquisition creates a global leader in rigid paper packaging and is expected to increase Sonoco's combined global consumer-related packaging and services business to approximately $2.8 billion in annual sales or approximately 53 percent of the Company's combined revenue of approximately $5.4 billion. In addition, the combination is expected to increase Sonoco's net sales in Europe to approximately 21 percent of total sales."
Headquartered in Hockenheim, Germany, Weidenhammer operates 13 production facilities, including five in Germany, along with individual plants in Belgium, France, Greece, The Netherlands, United Kingdom, United States, Chile and Russia. Markets served by the company include processed foods, powdered beverages, tobacco, confectionery, personal care, pet food, pharmaceuticals and home and garden products.  
To finance the transaction, Sonoco entered into a Credit Agreement for a new $600 million bank credit facility earlier in October. Included in that facility is a new $350 million, five-year revolving credit facility, which replaces an existing credit facility under substantially the same terms. The $350 million revolving credit facility is being used to support an identically sized commercial paper program. Also included in the Credit Agreement is a new $250 million three-year term loan which was used to fund the acquisition.