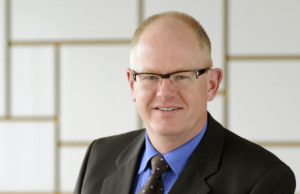 DR Ulrich Roeske, Chairman of the Executive Board of ThyssenKrupp Rasselstein, will take over the presidency of APEAL, the Association of European Producers of Steel for Packaging, from 1 January 2015.
Dr Roeske was elected unanimously by the Board and General Assembly of APEAL and succeeds Christian Korn of U. S. Steel. He said, "Christian Korn has done a great job increasing the visibility and influence of Apeal. It is now my turn to maintain the momentum, expanding our network in Brussels and reinforcing Apeal as the reference for Steel for Packaging in Europe."
Dr Roeske joined ThyssenKrupp in 1996, after an early career at consultancy firms Deutsche Babcock AG and A.T. Kearney. He holds an MBA and a Ph.D in chemistry.
Since October 2005 Dr Roeske has been chairman of the Executive Board of ThyssenKrupp Rasselstein GmbH. His nomination is in line with the biannual rotating presidency of APEAL, defined by the association's statutes.