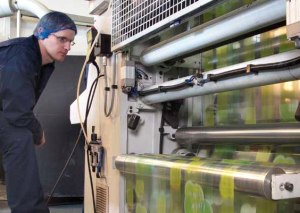 PRINTED film company TCL Packaging says some food manufacturers and packers are leaving it late to comply with the new EU food information regulations (FIR) coming into force on 13th December this year.
The company has recently installed a third printing press to meet demand and MD Mike Golding said, "We are working 24/7 to ensure customers can meet the deadline."
Mr Golding blames confusion around the many consultations that have led some companies to wait. The company also says concerns about the perceived cost of change have been cited.
"With flexible packaging though, cost is not an issue if you plan properly," he added. "We're finding that many forward-thinking brands are also changing to the front of pack nutrition labelling at the same time, even though this doesn't come into force until 2016. In fact, 85% of designs we produce will continue to use the same number of colours and just require one or two new plates to achieve all the new labelling.  In some cases, changes have been cost neutral as part of a scheduled redesign programme."