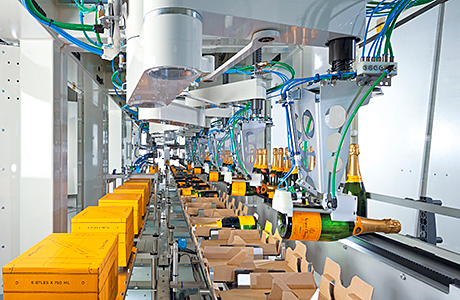 NEW materials and concepts for packaging will be highlighted at the Emballage conference and exhibition in Paris on 17 – 20 November. A parallel event, Manutention, will focus on handling and intralogistics.
One or two committees associated with the exhibition have conducted preliminary discussions which it seems will feed into and inform meetings and conference sessions happening at the event. For example, a 'Pack Experts' committee has looked at some of the challenges with recyclability and packaging's potential contribution to the circular economy.
Problems in this area include the lack of innovation in recyclable materials, and the lack of information on eco design along the supply chain. Those interested in this topic should be aware of meetings happening on 19 November ("The Circular Economy – eco design and packaging") and 20 November: "From Words to deeds: The contribution of packaging to the circular economy".
Exhibitors include X-Rite Pantone which will showcase its range of products that give printers, packaging converters, and brand owners the tools to understand, manage, and control color accuracy throughout the supply chain (see stand 6 H 149). It will be exhibiting alongside partner Esko.
Both companies will feature PantoneLIVE, a cloud-based color management service that was developed by X-Rite Pantone and is also offered as part of Esko's Color Engine software. With PantoneLIVE, the digital brand color lives in a secure, centralized cloud ecosystem where it's accessible to brand owners, designers, production people – literally everyone in the supply chain, no matter where they are located. This unprecedented level of access facilitates color standards across all phases of production, regardless of the printing technologies or substrates that are used.
Packing machines manufacturer Gerhard Schubert GmbH will be at Stand 5a F023 demonstrating the possibilities opened up by the use of its flexible TLM technology. The picker line that will be on display groups chocolate bars on TLM transmodules.
As the most recently launched standard component, the TLM transmodule has further increased the compactness of TLM lines.
The patented TLM transmodule is a single-axis, rail-based robot. Energy and data transfer is contactless. Interchangeable size plates are placed on the transport carriages.
Both events will take place at Paris Nord Villepinte. A program of events can be viewed at www.all4pack.com/.