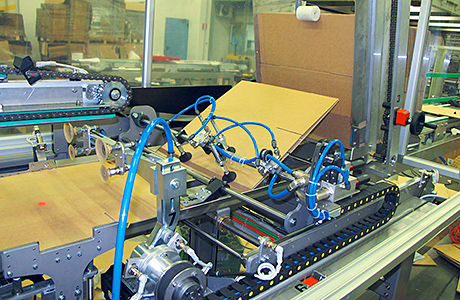 THE new Orion Speed from TMG is described as an exciting compact addition to its FormPaq range of carton-erecting systems.
According to distributor Evolution Bottling and Packaging Solutions (BPS), the Orion Speed case erector is suitable for automatic carton opening, lower flaps closing and carton sealing with hot melt or adhesive tape. The compact machine operates six centrally-controlled servo motors, maintaining a continuous cycle output with high precision and constant speed which can achieve up to 3600 cartons per hour.
Format change is said to be highly efficient, allowing for a wide range of carton sizes. Evolution BPS insists a particular benefit of Orion Speed machines is their minimal maintenance requirements. Centralised lubrication and automated fault finding help the operator to resolve any issue, says the company.