Plasticisers continue to present challenges for brand owners packaging oily foods in glass jars. Coatings and sealants specialist Actega explained the situation to Packaging Scotland at Interpack.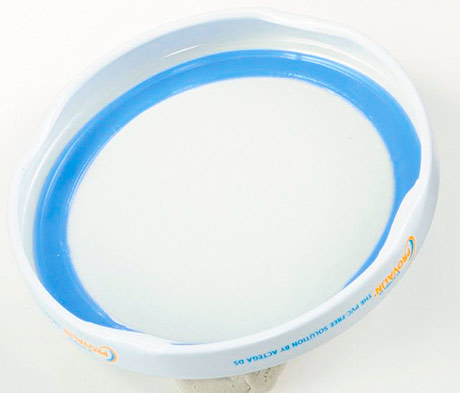 PLASTICISERS are a class of additives valued for the greater plasticity and fluidity with which they can imbue certain materials, particularly PVC in the case of lid seals for food jars, an area where they have been a mainstay for many years. However, some of these materials are believed to be carcinogenic, and their content in food packaging is controlled by EU Regulation 10/2011.
They're believed to be especially problematic in fatty foods, especially ones that have been stored for an extended period. They can migrate or cause changes in the food. So the greatest concern is with things like sauces, oily fish products and pickled vegetables.
A migration limit of 10mg/dm2 is specified by the legislation, a limit controversially exceeded by most of the jars sampled in a Europe-wide study conducted last year, by the Cantonal Laboratory of Zurich and the Stuttgart Chemical and Veterinary Research Office (CVUA).
Limit breached
The study found that 30% of glass jars with fat-containing contents exceeded the limit. And in 21% of samples the excess was significant. Only 10% of products appeared to stay within the prescribed limit. The materials found in excess of the limit included ESBO, in 40 cases, and DEHT, in 23 cases.
Plasticisers that come within the legislation include ESBO, PAD, AMG, ATBC, DBS, DINCH, DOTP, Pthalate and DEHA.
Actega offers a PVC and plasticiser-free closure sealant for jars, a material called Provalin, which is based on thermoplastic elastomers. According to the company, it not only provides a solution that conforms with the law, but which also anticipates future, possibly even more stringent, requirements.
So far Provalin has been used in glass jars marketed by German pasti and delicatessen supplier Feinkost Dittman. And Pano Verschluss, a German maker of capping machines and caps for containers, will have converted most of its production facility to PVC-free metal closures using the material by the end of 2015, with capacity approaching a billion closures.