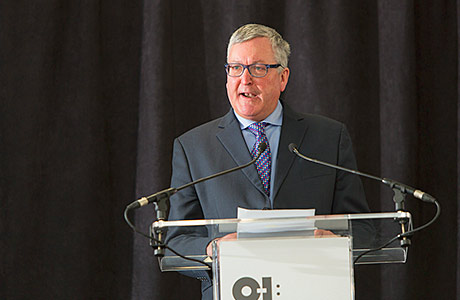 IN April O-I unveiled a £25 million investment in its Alloa facility, and a series of plant upgrades CEO Al Stroucken declared would "affirm this plant as the heart and soul of spirits packaging in Europe".
A cash injection that includes £3.9 million from Scottish Enterprise (a Regional Selective Assistance grant), it funds upgrades to the facility's design, new product development, glass colour and decoration facilities.
Bottle production at the plant in Alloa stretches back over 260 years, making it certainly the oldest glass-making site in Europe.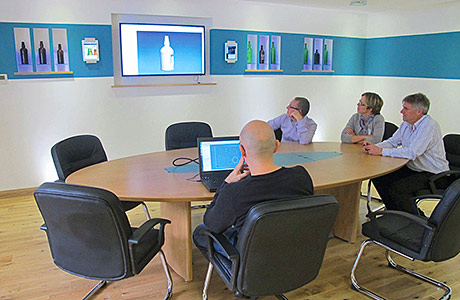 Stroucken's presentation touched initially on the unique qualities of glass, a material that is "pure, iconic, safe" and within which any drink will "taste exactly as it is intended", with "nothing added or taken away". It is also "infinitely recyclable".
Attending the launch was the SNP's Fergus Ewing, the Scottish minister for Enterprise, Energy and Tourism, who praised O-I's environmental commitment. He said: "You are possibly at the forefront of recycling in Scotland". The company has supported a number of recycling initiatives north of the border in recent years, including buying recycled glass from local authorities to feed into its production system.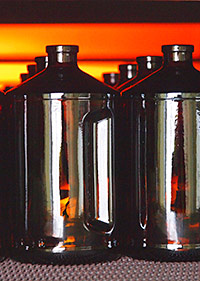 Feelgood qualities
Ewing mused on the distinct characteristics of whiskey. "Wine tastes good", he said. "Whiskey makes you feel good". As testimony to its broad appeal he recounted a recent opportunity to host a deputation from China, during which one executive had purchased two bottles from the Scottish Whiskey Experience for £30k each.
Upgrades funded by the investment include an on-site mould milling capacity and a new CAD design suite that will apparently slash the time taken to develop prototype bottles from eight weeks to less than two.
O-I's Scott Gibb explained that "the spirits guys are looking for new ways to highlight their brands competitive edge", and distinctive bottle shapes and colours are one important avenue. Customers can be up and running with a 3d model within a day, he explained, and these 3d parameters can be fed into a five-axis milling machine – once the appropriate mould components have been cut – providing a means to produce a physical prototype within as little as 10 days.
One upgrade funded by the investment is with improvements to inspection equipment, including automatic inspection for black glass containers. Traditionally expensive, O-I claims to make black glass cost effectively, producing "bottles that look antique".
Black glass has been deployed most recently with the bottle for client Edrington's Cutty Sark Prohibition Edition, aimed at the US market and redolent of prohibition-era bottles.
Other plant upgrades include expansion to its capabilities for making flint glass, and the deployment of a technology that allows up to eight colours to be printed directly onto glass, said to be a UK first.