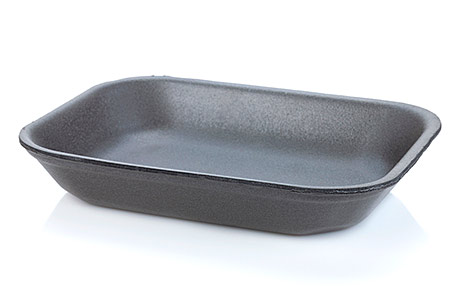 A consortium of organisations from the UK's packaging, retail and recycling industries, led by Marks & Spencer and Sainsbury's, are to launch an in-market trial programme aimed at significantly increasing the number of black CPET trays that are recycled.
Approximately 1.3 billion black CPET trays are used in ready meal packaging in the UK every year. Whilst they are recyclable, the trays have proven difficult for the UK recycling industry to process as the black colour of the tray is not detectable with Near Infra Red (NIR) optical sorting equipment at plastic sorting facilities. As a result, they are usually missed and end up in landfill or being processed into energy.
Resource efficiency expert WRAP has worked with industry experts (coordinated by Nextek) to identify a new type of black CPET tray, using alternative colourant, which sorting trials have shown to be able to be detected and separated for recycling. The project team includes WRAP, M&S, Sainsbury's, Faerch Plast, the Kent Resource Partnership, Biffa Waste Management, and recycling group RECOUP.