Packaging Innovations London returns to the Design Centre in Islington in September, this time co-located with a new show, Luxury Packaging, intended to provide a home for those who help add luxury and prestige to packaging.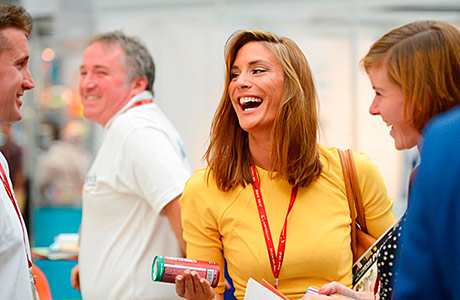 BILLED as "the most exciting and inspirational showcase for everything new and exclusive in packaging design", the show had in June signed up 135 exhibitors.
According to the organisers, Easyfairs, the two-day event will enable buyers to discover new ways to improve the appearance of their products, reduce environmental impact or simply find the next iconic packaging. This year's show has already received emphatic support from Esko-Graphics, HH Deluxe Packaging, Leo Luxe, N Smith & Co Ltd and Westflex Ltd.
Alison Church, Event Director for easyFairs' UK packaging events, says: "The London show has filled a vital need for packaging, marketing, branding and design professionals to find innovations to inspire them and make their packaging stand out and delight customers whilst continuing to perform on a functional level.
It has become the place where designers and marketers head to for inspiration. The emphasis is firmly on creativity, branding and marketing – It is this appeal which draws in the major names such as Waitrose, Fabergé, Diageo, Disney, Coca-Cola, Tesco, Sainsbury's, GlaxoSmithKline, Estée Lauder, Harrods, Ted Baker, Mars, Unilever and Space NK who all attended the show last year."
The 2014 show will focus on three key areas:
• Packaging Innovations – Combining the world of technology with the creative minds of branding to achieve shelf stand-out.
• Luxury Packaging – Now in its third year, Luxury Packaging is the UK's only event for luxury brands to source the latest in products, ideas, inspiration and contacts within luxury packaging.
• Contract Pack – supported by the BCMPA, providing outsourcing solutions for everything from pack design, formulation and filling right through to services such as warehousing, distribution and fulfilment.
When the event took place in October 2013 it attracted 3,560 visitors and had 75% of its 170 exhibitors signing up to exhibit for the 2014 show. Andrew Cottan, GF Smith's Packaging Development Manager, just one of the companies exhibiting at last year's event, remarked: "It is great to have a UK show with a dedicated luxury packaging zone. The quality of visitors coming through the doors and the potential business leads are really good."
For those keen to keep up with the latest issues and trends, there will be an array of free-to-attend learnShops, spanning across every aspect of packaging and delivered by world-class industry experts. Last year included experts from Neal's Yard Remedies, Miracle-Gro, Marks & Spencer, Kimberly Clark, Bombay Sapphire, and many other leading global brands.
Show favourite the BIG Packaging Debate will also be returning, where panelists debate a controversial hot topic. Visitors can also get one-to-one personalised advice on any aspect of their packaging from expert professionals at the Packaging Consultancy Clinic, or take part in Lions' Lair where the audience can grill a selection of brave exhibitors as they pitch their latest innovations to a panel of experts, hoping to receive a very public thumbs up.
Luxury Packaging Conference
Leading luxury and premium brands will top the speaker panel at the inaugural Luxury Packaging Conference, which will run concurrently with the co-located shows. Speakers include senior representatives from Karl Lagerfeld, Godiva Chocolatier, Diageo, Elizabeth Arden, Harrods, Procter & Gamble (Prestige Brands), Hotel Chocolat, Edrington Group and Neal's Yard Remedies.
They will be joined by inspiring luxury experts to explore the vital role packaging has to play in positioning and promoting luxury and prestige brands.
This is the first event of its kind in the UK, and fills a gap in the market for luxury and premium brands to have a forum to learn, discuss, challenge and debate the key questions and concerns that the industry faces. The programme has been compiled in consultation with the industry and from extensive research with the market to find out the key topics of interest.
Alison Church, Event Director of the Luxury Packaging Exhibition & Conference, explains: "We are delighted with the feedback from the industry as to the need for the conference and for the content it includes, particularly from some of the major luxury brands. We have a star-studded line-up of speakers from major luxury and premium brands, which will ensure that the conference really delivers real-life examples and inspiration for those attending."
She continues: "As a crucial part of a brand's marketing strategy, packaging's role in consumer engagement, delight, and interaction is one that cannot be overlooked, and this ground-breaking conference will address the key issues in building a true aspirational brand and how you can really innovate in this space."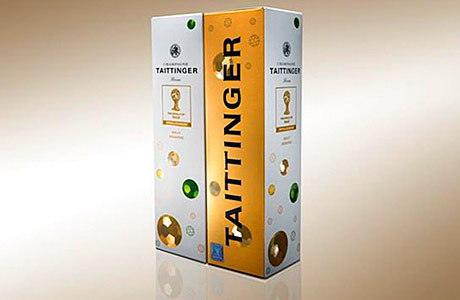 Engaging the consumer beyond the shelf
Laurence Koutny, International Innovation Director at Godiva Chocolatier in Belgium, will open the conference, discussing the role of packaging to engage the consumer beyond the shelf. This will set the scene for the theme running through the first day – of luxury brand strategy, trends and innovation.
Other topics to be addressed include luxury and premium market trends, telling a brand story through packaging, building a successful aspirational brand, luxury in a global context, and the sensory experience and innovation. These matters will be explored by Harrods, Hotel Chocolat, Diageo, Faraday Centre for Retail Excellence and Procter & Gamble.
The first day will be closed by an insightful seminar presented by Antonella Di Pietro, Director, Creative Coordination at Karl Lagerfeld, on how far style and fashion are driving luxury packaging trends.
Sustainability and luxury: Mutually exclusive?
Inspirational international designer Cédric Ragot will open the second day, addressing the much-debated topic of whether luxury packaging and sustainability are mutually exclusive in a seminar entitled 'Luxury packaging – costing the earth?' Cédric is probably best known in the packaging world for having designed 'Naturally Clicquot' – the first ever 100% biodegradable isothermal bottle packaging.
The following seminars on the second day of the Conference will address the practicalities of delivering effective luxury packaging, addressing topics around new print techniques and technologies, if digital print has a role in luxury packaging, how luxury packaging works in an online context, how to create cost-effective luxury packaging and how to take a brand from premium to luxury. The conference will be closed with a look to the future of luxury in a seminar by Robert Bergmann, Creative Director and owner of Bergmann Creative, who is also the former Vice President / Creative Director of L'Oréal.
The Conference is not the only addition to the event this year, with the partnership of Packaging News' Luxury Packaging Awards – run in association with the Luxury Packaging Exhibition & Conference. The Awards take place at London's Underglobe on the night before the event, 29 September, and will highlight the most exciting new packs in the growing international luxury market. The three events combined make London the international hub where the luxury and premium industry will gather to network, source, immerse themselves, and celebrate the very best in luxury packaging.
• Packaging Innovations London and Luxury Packaging (including the conference of the same name) will take place at London's Business Design Centre on 30 September & 1 October 2014.
To find out more about the Luxury Packaging Conference programme, including prices and how to book, contact Anthony Savill on +44 (0)20 8843 8836 or Anthony.Savill@easyFairs.com. For more information on the show see www.easyFairs.com/LuxuryPackaging.