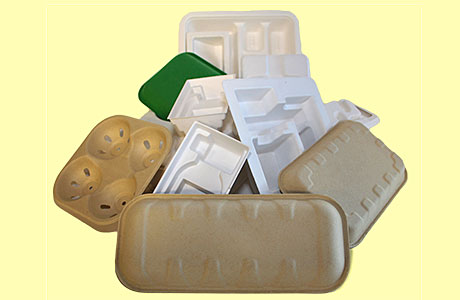 HIGH quality, custom-designed moulded pulp packaging from Plastique entered production in early 2014.
The process known as thermoformed fibre or pulp thermoforming uses a technology called Cure-In-The-Mould to produce what is said to be the highest quality, most well defined, smooth surfaced thin-walled pulp products available.
These products will be manufactured at Plastique's Poznan premises in western Poland under the name Fibrepak.
Clients can choose from various recyclable/compostable materials which can be coloured and blended using food safe pigment dyes to provide a variety of finishes. These material options include a range of sustainable crop fibres and virgin pulp, all of which are well suited to Plastique's thermoforming process.