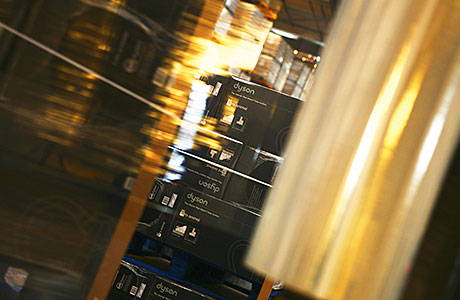 A new machine-applied pallet wrap is claimed to save users up to 80 percent of their pallet wrap costs. The wrap – "Fusion 33" – is available from Golden Valley Pallet Wrap Specialists (GVPS),
"Fusion 33 represents a micro technology advancement that will deliver substantial stretch efficiencies in excess of any other substrate on the market which means less wrapping is needed to achieve optimum palletised load stability," explains Martyn Sumner, managing director of GVPS.
Golden Valley say that not only will Fusion 33 reduce costs per pallet wrapped, the material's inherent strength means it offers exceptional pallet retention capability. "There are plenty of films available on the market that allow pallets to be wrapped cheaply but many of them will not protect a load which is subjected to more than 10 kilos of force," says Martyn Sumner. An additional benefit is claimed to be a reduction in machinery downtime, given the greater yield per roll.