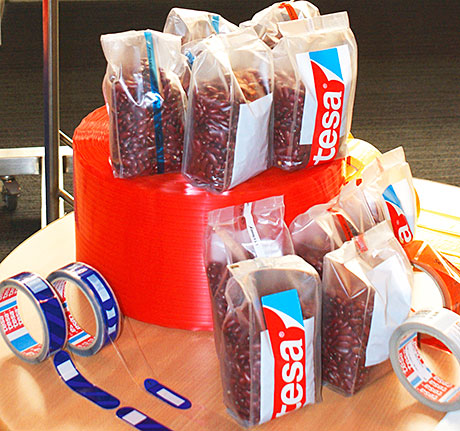 AN innovative resealing system from Tesa had its first public airing at the Packaging Innovations show in February, and appears to be taking off.
Lift & Reseal is said to provide consumers with an easy to use and effective resealing system, complete with a finger-lift strip for easy peel back. Designed to reclose packs more than 20 times, the tape remains adhesive-faced as fresh tape is available every time the pack reduces in size.
Peter Spencer, Tesa's Specialist Segment Manager, Manufacturing, commented: "Packaging and resealing solutions are key to winning and retaining customers of convenience food products. With factors such as quality, freshness through a product's 'life', accessibility and ease of use influencing the purchasing decision, it's easy to see why innovation in this area is so important.
Lift & Reseal is already being used by a leading supplier of snacking, breakfast, baking and cooking products as part of its drive to provide healthy, nutritious and long-lasting products to the nation's consumers, with one of the UK's largest supermarket chains stocking its products.
More recently, a second major retailer implemented the tape with its own bespoke brand name 'Peel Back & Reseal' on a selection of product ranges.
Through the company's "tesacohesion™" customer care programme, food package providers benefit from an end-to-end installation and commissioning service, including provision of tape dispensers on a loan basis at no cost to the customer. As part of this service, customers can be assured that the dispenser will be integrated into their packaging line within a day without any adverse effect on running speeds.