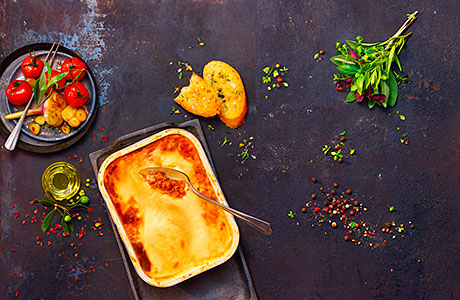 OFFERING long shelf-life and ovenable up to 240°C, the new ConviTray® offers cost-saving opportunities for premium products in the ready meal market.
It is the first ever PVC and EPOXY-free ready meal tray to enable in-container pasteurisation, extending the shelf-life of fresh products, and it can be re-heated to real gratination temperatures of 220°-240°C in conventional household ovens.
Developed by Norwegian food manufacturer Fjordland in partnership with Swiss packaging development company Comvince, it is available from Staffordshire-based food packaging specialist Nicholl Food Packaging. With up to four weeks shelf-life for fresh products, ConviTray is said to bring superior cost efficiencies within the cold chain.