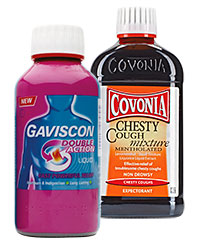 THE glass bottles and jars used by pharmaceutical companies play an important role in protecting the product inside and providing consumers with information. But they can also look good and reinforce a brand's visual appeal. Charlotte Taylor, marketing manager at Beatson Clark, expands on the opportunities presented by glass in the packaging of pharmaceutical products.
There's a good reason why most pharmaceutical bottles and jars are made of amber glass rather than flint. Sunlight contains ultraviolet rays that can change the components of different products, but amber glass protects the product by blocking a minimum of 90% of UV rays and ensures that it is not altered or degraded in any way.
Unlike plastic or PET containers, glass is also completely inert, which means there is no danger of any external toxins contaminating the products, or of leakage from the bottle itself.
Not only is it a functional and flexible packaging material for pharmaceuticals, glass also carries with it connotations of quality and desirability. Some designs, such as Covonia Chesty Cough Mixture, are sold in a bottle whose iconic shape and labelling help the customer to recognise it on the shelf. More and more brands such as Gaviscon and Seven Seas are now moving away from standard containers and commissioning their own bespoke designs to achieve precisely this effect.
Glass packaging designs can also be used to inform customers about pharmaceutical products. Embossing can be used to convey simple but important safety messages: for example, our Gaviscon bottle has the words 'Shake well' embossed around the shoulder, while our TCP bottle carries an embossed triangle to warn consumers that the liquid is for external use only.
Standard designs
There will always be a demand for good-quality standard designs, however, and bottles such as Alpha Syrups, Winchesters and SS Flats are also commonly used to aid recognition and reinforce brand identity. At Beatson Clark our general sale range features more than 130 items, not to mention the many bespoke bottles and jars that we produce for clients.
Beatson Clark is one of the UK's only manufacturers of pharmaceutical containers and all our products conform to the US and European Pharmacopoeia and the British Standard BS1679 – Containers for Pharmaceutical Dispensing.