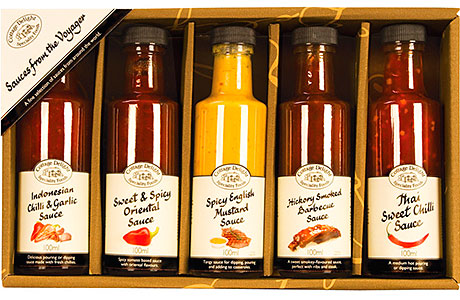 THE need for packaging to be kind to the environment while still catching the eye of customers has put glass right at the top of the list for many food and beverage manufacturers, as Lynn Sidebottom, sales and marketing director at Beatson Clark, explains.
Glass is an extremely adaptable packaging material, it continues to be seen as a premium product, and the environmental benefits it offers are second to none.
As it is 100% infinitely recyclable, glass is the ideal choice for the environmentally conscious consumer. At Beatson Clark we use up to 50% recycled glass to make our containers, and wherever we can we lightweight our bottles and jars. Lighter containers use less glass and reduce transport costs while the quality and integrity of the product are retained.
But as well as being a green packaging material, glass is also ideal for showing off products and giving them appeal on the supermarket shelf. Bespoke bottles and jars can reinforce a brand's identity and help consumers to recognise products instantly. A good, unique design can really help a product to catch the eye of shoppers.
At Beatson Clark we have an in-house design studio that works with our customers from concept to production, much as an external design agency would. Our innovative team is continually developing new designs and fresh ideas to help manufacturers to create a visual differentiation for their products.
One of the big success stories in food and beverage in recent years has been the growth of artisan food producers and independent craft breweries. These niche producers are all looking for packaging which says something about the quality and integrity of their brand, but they also want their products to stand out from the crowd. At Beatson Clark we have created bespoke bottles and jars for a number of high-end, independent food brands including Atkins and Potts, Cottage Delight and Mrs Darlington as well as beer bottles for Thornbridge, Meantime and Brooklyn Brewery.