Allied Glass now provides 3D printing as part of its design service, allowing customers to create a new bottle from scratch in a matter of hours. This article looks at what's involved.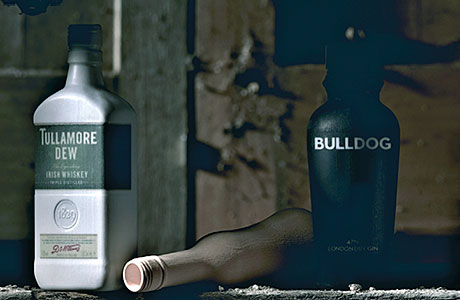 AS before, sketches instigate the design process. These are then used by the company's designers to begin modelling with Autodesk, the widely-used 3D CAD software suite. Modelling in 3D makes it possible to evaluate design ideas from different angles, and make immediate changes. But of course, you can't touch or feel a 3D model, and it can be difficult to get a true sense of scale.
Modern product design needs to consider safety, ergonomics and cost viability – factors that can't always be evaluated properly with a digital model. Defects may go unnoticed until the physical prototype stage.
Physical prototypes let you investigate and interact with the product, and to perform testing and evaluation at an early stage. With increasing pressure to get products to market as quickly as possible, brand teams are required to make quick yet accurate decisions during the conceptual stage of design.
With 3D printing, design processes can be optimised and repetitive product testing accelerated, meaning concepts worthy of development can be identified quicker.
Not only can the design team review concepts earlier, but consultation between engineering and quality assurance at this stage allows the designer to make further adjustments throughout the process, which can be tested.
By prototyping during the design process, you can greatly decrease the risk of product failure. Allied says its 3D printer can produce models with fine feature details, with the strength to withstand rigorous testing, which also gives the designer greater confidence.
The 3D printing capability makes it possible to quickly refine form, fit and function. Development and production costs are slashed while at the same time the product gets to market quicker.