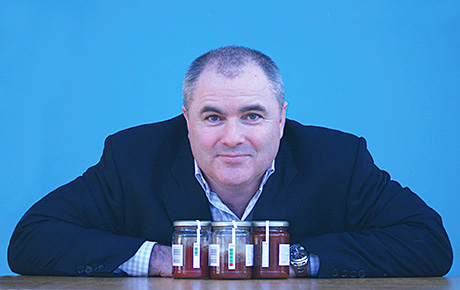 EDINBURGH-based UWI Technology has been named the Most Innovative Business at the WeDO Scotland annual awards. Entrepreneur Pete Higgins established the firm, an innovator in the smart labelling arena.
The UWI label features a strip of green boxes with a red box at the end. Placed on the side of a jar of food, it uses a proprietary chemical-based sensor technology to alert consumers to when food is past its best, helping eliminate food waste. Higgins developed the label in conjunction with Will Shu from the School of Engineering & Physical Sciences at Heriot-Watt University.
The WeDO awards recognise the outstanding business success stories among the 150-strong membership of this Scottish networking group for entrepreneurs.
UWI's label has attracted attention from a top supermarket and a pharmaceutical company. In fact interest has been forthcoming from a variety of sectors, including not only food and drink but also aerospace and life sciences. And UWI is apparently about to embark on a new round of investment for commercialisation and expansion.
In the food sector, it can be used on jars and bottles. It is also applicable to medicines such as cough syrup and cosmetics such as mascara.