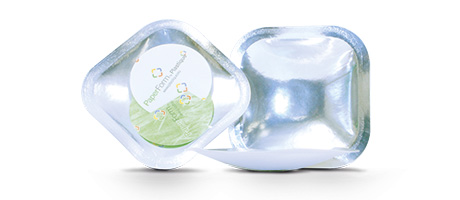 FROM Q1 2014 Plastique will be manufacturing thermoformed pulp products with "paper-smooth surfaces" on both sides. These products will be manufactured under the name Fibrepak, a sub-brand of Plastique.
Using pulp fibres in water suspension, Plastique says the production equipment will produce the latest form of thermoformed, thin-walled pulp packaging, meeting the highest quality standards currently available. The process used with "Cure-In-The-Mould" technology produces well defined, smooth surfaced moulded pulp products which have a high tolerance and are accurately formed. Basic colours using food safe pigment dyes will be available.
Based within Plastique's Poznan premises in western Poland, Fibrepak will additionally offer clients in-house expertise on cushion and transportation packaging design to the ISTA 2A protection standard. Primary source materials for this packaging will be annually renewable fibres such as bagasse (sugar cane fibre), bamboo, and wheat straw, in addition to corrugated cuttings, recycled paper and virgin pulp.
Fibrepak clients will enjoy the same level of innovation and expertise as clients of Plastique, underpinned by its 34-year heritage of designing and manufacturing thermoformed packaging and components for many of the world's leading brands and organisations. Thermoformed pulp packaging is a cost-effective packaging solution – cost neutral compared to traditional products and significantly cost efficient when compared to bioplastics.