Paul Wilkinson of Pacepacker Services looks at the trend towards smaller pack sizes and the factors that need to be considered with the associated packaging equipment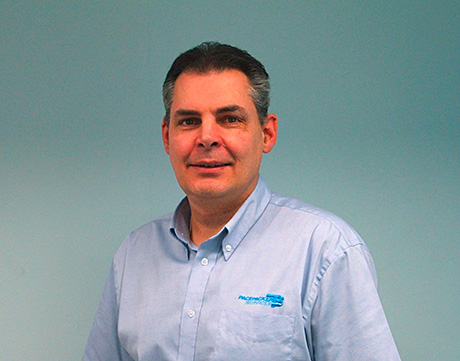 WHEN moving to smaller pack sizes our customers invariably demand technology which will maintain, or enhance, their output speed and tonnage throughput. For instance a customer with a total output of 100 tonnes of product per week may reduce their individual pack sizes from 100g down to 75g, but will want to preserve their 100 tonne production volume.
To meet this growing trend automation needs to not only be faster, but have the dexterity to aggregate products into layers and in different orientations to fit shelf-ready cases. We have recently worked with a producer of savoury dips who supplies a leading supermarket chain. Due to increasing product demand a Delta Style unit was deployed. This high speed pick and place technology – capable of picking up lighter objects – accumulated two layers of three-dip tubs into a shallow shelf-ready box.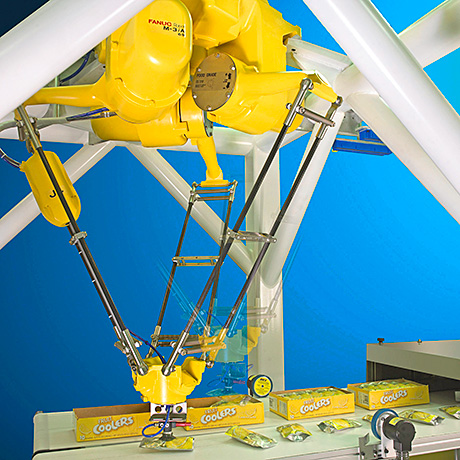 This growing demand for packing smaller pack sizes at higher speeds brings with it extra opportunities for automation failure. To overcome this, system integrators need to make careful selection of control and conveyor suppliers to guarantee the consistent dependability of their machinery. Likewise if a manufacturer has doubled their output with smaller packs product changeover can detract from their margins which will be significantly tighter – consequently downtime must be kept to an absolute minimum. The new generations of robots and automation come with highly sophisticated, integrated HTML screens pre-programmed with a diverse range of recipes to overcome this. To this end remote diagnostics is quickly becoming a customer requirement and demand is escalating for the capabilities it offers, such as the ability to produce production statistics (including impending issues upstream or downstream that may lead to loss of production time.
An emerging requirement is not only for equipment capable of handling small pack but with the scope to handle pack variations.
To meet this need we offer a range of multi functioning end effector tools to suit bespoke pick and place and palletising applications from tubs of dips, packs of biscuits, netted cheeses, to bags of crisps, offering the customer flexibility to simply change tool to suit the particular production line.
In preparation for new and emerging shelf ready packaging trends our technology is designed and manufactured with in-built re-programmable systems and transferrable end effectors allowing manufacturers to adapt to changing market requirements while remaining competitive.