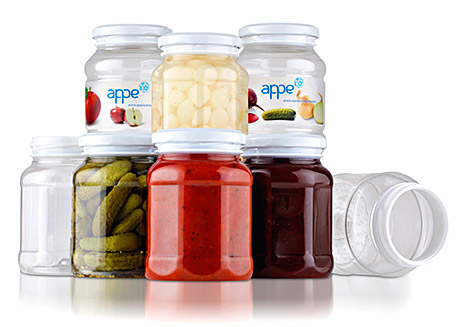 APPE's ThermaLite® hot-fill and pasteurisable PET jar has been chosen as the winner of the prestigious Horners Bottlemakers Award for 2013.
The award is run jointly by the Worshipful Company of Horners (an ancient Livery Company of the City of London) and the British Plastics Federation (BPF). It celebrates innovation in the manufacture of a plastic bottle, jar or hollow container by any process, with significant UK content in design, manufacture and materials, and a proven record of commercial success.
The ThermaLite® jar can withstand filling and processing temperatures of up to 95ºC and offers food manufacturers and retailers a variety of convenience and sustainability benefits over more traditional packaging formats such as glass. In terms of sustainability, the jar is up to 85% lighter than glass equivalents with a smaller footprint, delivering huge savings in transport costs both before and after filling. It is also fully recyclable.