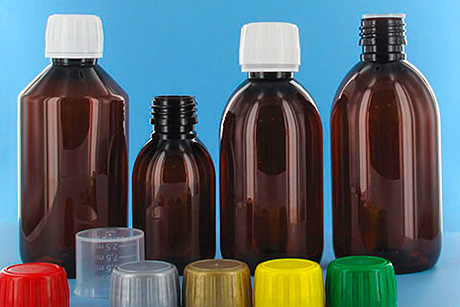 Drawing on its extensive experience in the pharmaceutical industry, J&J Pont Packaging has introduced a new range of PET Sirop bottles and a new Veral bottle for packaging various liquid medicines and treatments.
A modern alternative to traditional glass bottles, the lightweight PET Sirop bottles come in 100, 200, 250 and 300ml sizes and in medical amber as standard from stock but with other attractive colours available to order.
All Sirop bottles come with the same standard threaded 28mm ROPP neck and are ideal for packaging over the counter medicines such as cough and throat syrups as well as liquid treatments in the VMS sector such as cod liver oil and Aloe Vera.
Also complementing the PET Sirops is a new Veral bottle, initially in 300ml but with more sizes to follow. This too is available in amber and with the standard 28mm ROPP neck and is ideal for packaging mouthwash and other liquid medicines, vitamins and supplements.