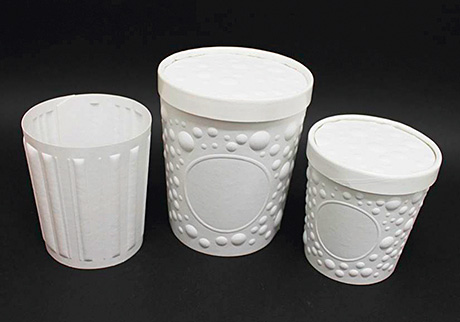 ON show at February's Print Innovations event, Cybercard 3D is a packaging product that can be "super embossed" to create 3D effects that are both tactile and visually striking, according to its creators, Ipswich-based Cybercard.
With all the versatility and functionality of regular card, it can be made into boxes, carrier bags, belly bands, invitations, book covers, POS, envelopes and much more.
Cybercard's composition apparently gives it a tensile strength many times that of conventional card of a similar weight, making it highly durable and tear resistant. It can be printed and finished using conventional methods such as digital, foil blocking, spot UV and laser cutting. It is also HP Indigo-compliant for digital printing.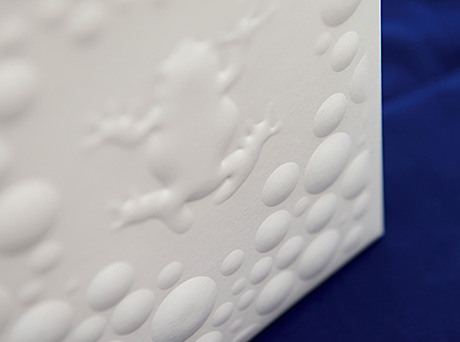 The truly unique element of Cybercard, says the company, is it's capacity to be "super-embossed" into 3D shapes that "pop" off the page, giving a highly unusual and eye-catching twist to packaging and presentation solutions.
With simple set-up and a fast sampling process, Cybercard 3D is said to be ideal for designers and end users looking to stand out from the crowd. In the majority of cases the company says it can work directly from PDF's of customer designs, or alternatively it can create a bespoke design that is uniquely suited to use with Cybercard3D.