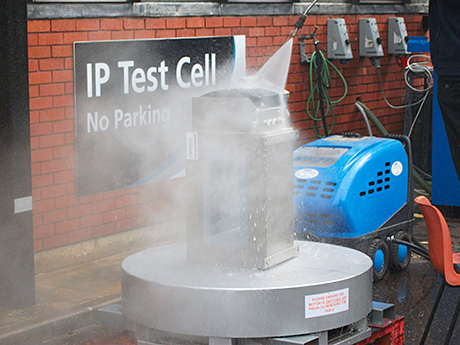 METAL detection specialist Fortress Technology says its extra rugged Stealth model is now officially accredited with IP69K rating, reinforcing its reputation for reliability in harsh production environments.
This latest certification represents the highest level of waterproof resistance to high pressure jet wash and complete seal against dust.
Tested in accordance with Ingress Protection (IP) standards by an independent European test facility, the high performance Stealth metal detector was subjected to a 80°C (175°F) steam clean spray at various angles with pressure up to 100 bar (1500 PSI), as well as being placed in a dust chamber for eight hours.
Produced at Fortress's state-of-the-art manufacturing plant in Banbury, the Stealth metal detector is said to feature a modular design with fewer product parts for greater reliability.