Andy Kerr of API Foils makes the case for the use of hot foiling techniques to produce decorative effects in Scotch whisky packaging.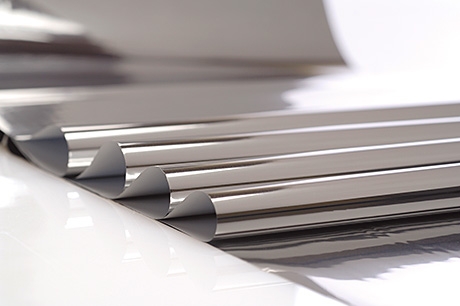 THE first mention of Scotch whisky dates back to 1495, and since then it has spread across the world with a popularity that spans generations.
Some Scotch whisky brands have been around for hundreds of years, with the taste and recipe only marginally changing. This is why effective packaging that ensures the product remains relevant to new customers is so important.
When packaging whisky, there is a fine line between appealing to the next generation of customers and not alienating the traditional loyal customer base. Says Kerr, "We work with a lot of printers of whisky labels and cartons and have seen first hand the need for eye-catching flourishes, especially with the traditional, long-standing brands.
"Shelf-appeal is vital when working with a luxury item, especially as there is more choice than ever, and the consumer is becoming more distracted by niche brands and innovative packaging. However, maintaining brand image and recognition is also important, as quality is paramount to success in the alcoholic drinks market. Decorative foils allow printers to create bright, sharp and most importantly eye-catching packaging, whilst still maintaining brand recognition.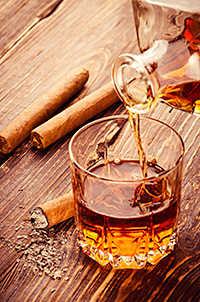 "Decorative foils can also create the perception of luxury, which is intrinsic to the Scotch whisky market. By using hot foiling techniques, cartons can be embossed as the foil is applied, heightening the sense of luxury and making the packaging tactile, so when a customer picks it up off the shelf, they don't want to put it down.
"It has been documented that on a normal 20 to 30 minute shopping trip a consumer is exposed to around 12,000 items, and this barrage of products only heightens at peak times of the year, such as Christmas. This is were API Foils has done a lot of work helping printers create something extra special for gift boxes, because you really can't have too much sparkle and shine at Christmas.
"However, one trend we have become aware of recently is the increase in special editions and variations on the classic Scotch whisky recipes. In these instances shelf-appeal is crucially important, as the limited edition whiskies require a high volume of sales in a comparably short time frame. This is where decorative foils come into their own, as it is a sure-fire way of attracting attention, especially if the design is carefully considered. For instance, a black matt box with embossed black foil can have a dramatic and very appealing effect.
"As the limited and special edition trend increases, it may become difficult for printers to keep up with the demands of high-quality, luxurious packaging for fast-moving goods. Cold foiling can provide a solution, as it is considerably faster and more cost-effective, so is able to keep up with the rapid pace of the new trend. Cold foiling may not produce the true mirror shine that hot foil achieves, but it does offer a good quality alternative for creating that same perception of luxury."