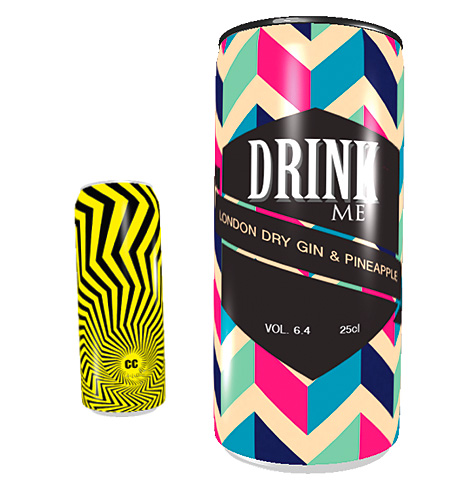 AN app for designing drinks cans has been unveiled by the Can Makers, a trade body representing manufacturers of these containers in the UK.
Intended to make it easy for designers to visualise and share creations in 3D, the CanCreator app is now available for free online and to download for Mac and PC at www.cancreator.com.
The app allows can designs to be viewed in 3D, supporting experimentation with a variety of sizes and finishes. Feedback from young designers Hayley Barrett, Isaac Sodipo and Rachel Gidlow, from leading design agencies, Design Bridge and JKR Global, appear to give a sense of the app's potential.
Hayley Barrett, a senior designer at Design Bridge commented: "This is a great little app which is easy to use and quick to understand. At the end of the day packaging is never 2D, so this app is a great tool to see realistic results fast."
Templates for popular can sizes are available to download for use in Adobe Photoshop and Illustrator, so designers can focus on their creations. Once complete, it's easy to upload designs for a 3D view from any angle. There are also innovative printing techniques, such as heat sensitive thermochromic inks and tactile finishes, available at the touch of a button.