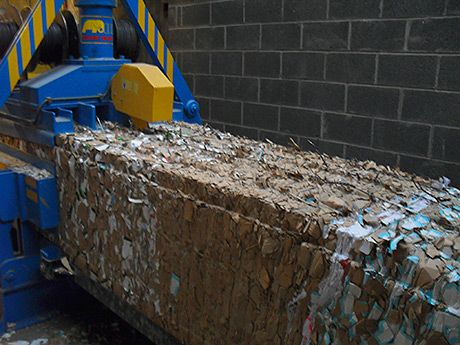 A range of soft produce trays from Glasgow firm Robert Cullen Ltd has been described as "arguably the UK's greenest packaging product" by the UK Renewable Energy Association (REA).
Presenting the Maryhill-based firm with a special certificate at the Resource Efficiency and Waste Management (RWM) show in September, the REA's Gordon Thompson commented: "Congratulations to Cullens on this unique achievement. There are a lot of companies out there recycling waste materials, and a number making compostable packaging, but Cullens is the first in the UK to gain certification for doing both at once." He added: "This is a truly innovative project which really raises the bar for resource efficiency and environmental sustainability. Let's hope it is the first of many!"
Cullens recycles wastage from its core business of manufacturing cardboard boxes to make soft produce trays for packaging fruit, vegetables and fungi in grocers and supermarkets. While there is still considerable confusion about compostability, with many products marketed as "biodegradeable" without having gone through the necessary certification that would ensure compatibility with the composting facilities used at municipal waste management facilities, there is broad acceptance of the European standard EN 13432, which defines some of the conditions under which a product must satisfactorily break down to be deemed "compostable".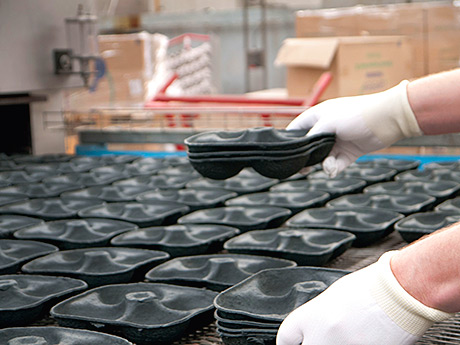 Cullen's products can carry the Seedling logo, European Bioplastics' certification scheme for 'products made of compostable materials', which is managed by Berlin-based certification body DIN CERTCO and denotes compliance with EN 13432.
Ken Blake, Manufacturing, Quality & Systems Manager at Cullens, said: "We're delighted that our commitment to the environment in producing clean technology products has been officially mandated by this certification. Our cost-effective and environmentally friendly products are designed to reduce labour costs and save space while providing superior protection.
"In line with food industry objectives to replace harmful plastic waste currently going to landfill, our products are now being introduced to fruit packers and supermarket shelves throughout the country, and we are proud to be the first company in the UK to set the standard for the future.
"The support and assistance from REAL and DIN CERTCO in completing this difficult task was invaluable to us, and we would certainly proceed in the same manner with these partners for any future packaging certification requirements."
Cullens' trays are one of only a handful of certified compostable packaging products made from recycled materials anywhere in the world.