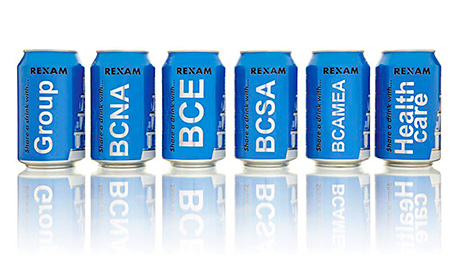 REXAM Beverage Can appeared at the Drinktec show in September, providing the first public unveiling of innovations such as photochromic ink and "thermochromic printed ends".
The company was also demonstrating its 'first to market' Editions Technology (patent pending), which allows Rexam to produce up to 24 designs of the same label simultaneously on a single pallet.
Visitors to the stand were given an update on the development of the FUSION Contour aluminium bottle, which employs Rexam's Drawn Wall Ironed (DWI) technology. It is shaped with a contour while retaining its key functional elements and graphic potential, according to the company.
Rexam also used the event to highlight its commitment to becoming a more sustainable business. "Following the 2012 launch of our Sustainability Report, we have set our European business four defined and challenging sustainability targets for 2013 and one of the key discussion points for our team and our customers at Drinktec will be around how we can work and support them in their own sustainability goals," said Rexam's Iain Percival.