In the pressurised world of consumer goods production, and the associated packaging line management, the ability to code at high speed certainly helps. But it is not the be-all and end-all.
Coding & marking specialist Markem-Imaje puts speed into context with other priorities like traceability and the management of operating costs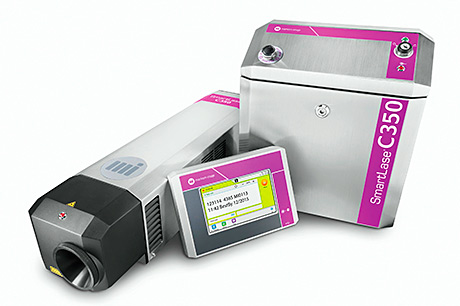 "MARKING and coding specialists have always had to contend with a myriad of challenges in developing new technology.," says Martin Bailey, UK operations manager at Markem-Imaje.
"The ability to operate effectively at increasingly high line speeds has been a constant for many years, but line speed is only part of the equation."
For example, the question of traceability has been brought to the fore in recent months following the horsemeat scandal and it is almost a foregone conclusion that more data than ever before will soon need to be printed on packaging, either as a direct result of new legislation or consumer demand.
Regulatory burdens such as these are keenly felt on the production line and marking and coding equipment today needs to be capable of meeting the challenges of tomorrow. Coders will need to do more, in the same time or less, with greater accuracy and consistent quality.
Bailey continues: "Traceability is only going to become more important for the food and beverage industry.
Using powerful software solutions such as the proven CoLOS suite developed by Markem-Imaje, it is possible to manage the entire traceability and information storage process throughout the supply chain, from goods-in to the point at which products leave the plant."
Energy is one of the fastest rising costs manufacturers face today
Marking and coding specialists are ideally placed to help food and beverage manufacturers, processors and packers deliver traceability improvements without compromising the brand's labeling or their operational efficiencies.
Changing costs
Suppliers of marking and coding equipment have also had to acknowledge the shifting of costs in industry today. Increasing competition globally, for finite natural resources means that energy prices have soared in recent years.
In fact, according to Defra, the UK food and drink industry spends around £800m every year on energy. It is one of the fastest rising costs manufacturers face today.
Bailey says: "Ten years ago, the biggest expense for many businesses would have been wages but today it is the operating costs that are being pushed ever higher by the spiraling cost of gas and electricity.
"Helping industry to reduce their operating costs is a fundamental consideration for Markem-Imaje during new product development. For instance, one of the significant costs for many plants today is compressed air. On average, compressed or 'plant air' will cost food packaging plants up to £1,500 per line, every year.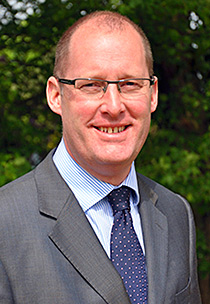 "On top of that, are the associated energy costs and the consideration that every business must give to the sustainability of its operation. Addressing all of these issues, the new SmartLase coders from Markem-Imaje represent a step change in the technology available to the food and beverage industry.
"None of the new C150 and C350 laser coders use compressed air and all are available in different models tuned to give the best result for specific substrates giving production line managers more flexibility than ever before."
Tip of the iceberg
While many suppliers promise production line managers high speeds, this is just the tip of the iceberg.
Bailey adds: "Products like the new SmartLase coders are in fact much faster than previous models, delivering up to 50% increases in output rates on beverage production lines and as much as a 300% increase in character printing capacity for the food industry. Yet speed alone is an empty promise if the coding manufacturer cannot guarantee reliability in products that must also be flexible enough to cope with changing trends in industry.
"As part of its Smile programme, Markem-Imaje can guarantee 99.9% availability as standard – it is a guarantee that is available on all our coding and marking technologies."
But marking and coding specialists must deliver cost savings against the bottom line as well as protecting them from costly and damaging issues such as product contamination while keeping production lines free of coding bottlenecks.
The development of marking and coding technology remains a multi-faceted challenge and specialists must continue to develop holistic solutions which do more than simply address speed or any other single issue.
Case study: Cosmetics
The Brazilian cosmetics giant Boticário, a manufacturer of more than 600 different cosmetic products, installed 43 Markem-Imaje 7031 laser coders in order to improve line efficiency, reduce waste and improve the quality of its product coding.
Boticário tasked suppliers with providing a technology capable of coding more than 90% of its diverse range of products. One of the principle reasons cited by Boticário for choosing the Markem-Imaje 7031 coder was its flexibility.
The 7031 laser coders, installed on 20 production lines, not only provide high quality, indelible, discreet and aesthetically pleasing marking, they are used to code the plastic and glass used for perfume, lotion and make-up products as well as their boxes.
The successful partnership has helped Boticário to reduce line downtime rates, improve overall operating efficiency and ensure production line teams have more time to devote to technical training.
Images – Top, Coding solutions like SmartLase from Markem-Imaje can be configured to suit different industries and products. Above, Martin Bailey of Markem-Imaje: "Traceability is only going to become more important for the food and beverage industry."