Jules Lejeune of the European Self-adhesive Labelling Association (FINAT) discusses the routes to successful growth and profitability for suppliers operating in this rapidly changing sector of the packaging industry
EXCEPTIONAL changes are sweeping through the label industry.
Those looking to stay on top of it must keep track of an expanding palette of label technologies and alternatives, as well as the growing reliance on cloud computing in the business environment. There is also the possibility of a succession change in the industry, as the original 1980s self-adhesive pioneers near retirement. Suppliers looking to expand must weigh up difficult decisions like whether to stay local or go international, and whether to address maturing geographical markets versus the emerging economies.
These are all topics which the label industry is engaged in addressing. The prime task of FINAT, as the industry's European association, is to help its members – who span the entire supply chain from raw materials and label stock coating and lamination, to pressroom consumables and label converting – to define their future routes to success, and then help make them happen.
Print innovation powers branding
Innovation is changing the face of the entire print industry, and as commercial print dwindles in the face of downloadable reading matter, packaging print is growing exponentially.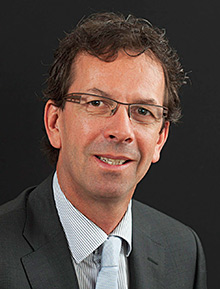 It is the key area where the consumer relies on a product's physical brand image to confirm its quality, reliability, and desirability. Narrow-web label converters, working with innovative new print substrates, inks, and varnishes, are today able to deliver a much broader spectrum of solutions to their brand-owning and retailer clients than just self-adhesive labels. Shrink and stretch sleeves and flexible paper and film pouches are good examples.
This expanding capability also extends to the print processes they can offer. Today's modular presses make it possible to use multiple 'traditional' print processes – UV flexo, screen, foil blocking – in the one machine pass – as well as digital print for personalisation, barcoding, and so on. What is more, the new-generation digital label presses deliver high-quality print results too; and today's sophisticated digital pre-press solutions make design, proofing, and even product prototyping fast and easy – even if the client is thousands of miles away. Short-run work and multi-versioning of generic brand labels are now firmly part of a label converter's remit. There have never been so many options – and providing a knowledge base on using them creatively to the benefit of printers' clients is a key activity within FINAT.
Lean and green
At a time when brand owners are concerned to keep costs as low as possible, optimise profits, and still present a 'green' image to the consumer, lean manufacturing and sustainable practices must also be central to the label converter's activities. Examples of the latter include downgauging of label face materials and release base, and the recycling of process waste such as start-up materials/inks/spent release liners.
This is an arena where our industry has already seen much real achievement, and – taking into account all the elements of labelling, including transportation and inventory requirements, as well as labelling line set-up and downtime issues – self-adhesive labelling can really offer a lean solution. Measuring the total applied cost (TAC) is a good way to prove the efficacy of the approach.
E-commerce has long been a key to the effective running of the relationship between labelstock supplier and label converter, and today's 'back office' at the label converter can be seamlessly integrated with the front end. Using today's most up-to-date systems, which match those of the customers, is key.
There are other significant matters on the label converter's plate. Perhaps most important is the decision as to how best to take the business forward. The self-adhesive label industry has come a long way in its relatively short life; and it was small, entrepreneurial 'start-up' companies with a vision who, around 30 years ago, kick-started it. With a relatively low-cost printroom setup, they were still able to offer their customers enormous variety – particularly in terms of label shape, thanks to the exceptionally fine kiss-die-cutting results that could be achieved in the same machine pass in which the label was printed.
Measuring the total applied cost (TAC) is a good way to prove the efficacy of self-adhesive labelling
The nature of the basic labelstock construction – a sandwich of printable face material backed by an adhesive layer and a release liner – has made it probably the most flexible and versatile labelling medium available. Not only are the constituents of the labelstock all variable, but its stability allows labels to be automatically applied accurately, quickly, and cleanly on simple label-dispensing equipment.
Where next?
30 years on, the founders of these businesses are reaching retirement – and the succession-planning process must begin. The 'savoir faire' of young managers in what is a specialty converting industry is crucial – in terms of sound strategic business planning as well as in-depth familiarity with new technologies. FINAT's Young Managers' Club was inaugurated in 2008 for just this purpose. Finding a younger generation interested in taking on the reins is one solution, but there are other possibilities. Specialisation is one route: there are successful label printing companies serving such specialist industries as pharmaceuticals and wines and spirits. Alternatively, companies can look to extend their reach from being a 'local' supply base, to cross-border trading and, then, an international presence — achieved either independently or as a result of establishing partnerships and alliances with like-minded companies in other countries. Finally, of course, there are mergers and acquisitions – today an area where we are seeing very strong activity. In this business environment, printers of packaging media other than labels (as well as ailing commercial printers) are strengthening their positions with label printer buy-outs.
The economies and improved profitability which supply chain participants can achieve by owning up- and down-stream companies in the labelling chain are very evident today. Major brand owners and retailers are also considering the possibility of owning their own label printshops.
Getting help
FINAT, working with its partner national European associations and the L9 – a recently-established group of nine regional label associations worldwide – is playing a role in establishing a professional knowledge and information base that encompasses national, regional, and global legislation as well as technological training. In FINAT, we are very appreciative of the work that our partner national label associations contribute to the mentoring of their label converter members.
Like FINAT, the national associations also have a focus on increasing the visibility of self-adhesive labelling in two major, key end-user market sectors: food and beverage labelling, where wet-glue labelling still holds the majority share.
Working together, our strong base of mutual-interest associations can provide a sound launchpad for the development of profitable, successful, business across all market segments – and the industry has already seen the emergence of strong global players.
Global environmental concerns have led FINAT and its member companies to focus on the management of the label industry's waste stream, along with lobbying on the appropriate positioning of that waste stream in relation to the EU Packaging Waste Directive. This is a key ongoing initiative, which is already producing valuable results.
Whatever is to come, the future will still need a label. The intrinsic function of a label is to identify the contents of a package. We have come a long way from the days when something was handwritten on a brown paper bag (probably the first example of direct print – a method still used today!) We developed wet-glue labels, self-adhesive labels, shrink and stretch sleeves, in-mould labels… and now we can learn about a product through scanning QR code on its packaging. But we still have to be able to pick the right product from the retail shelf – and only a physical label of some kind can enable us to do that.
• For more information about FINAT see www.finat.com