Glass seems to have a bright future in packaging. Lynn Sidebottom of Beatson Clark looks at its properties and some of the capabilities to look for in a supplier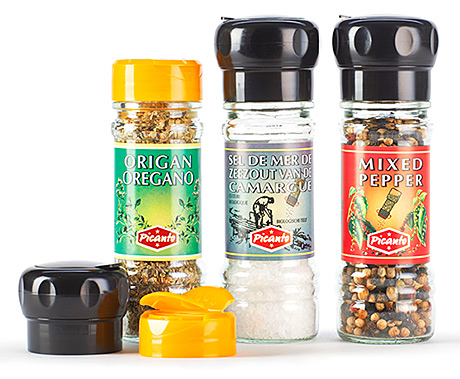 IF you're looking for the perfect packaging material, glass ticks all the boxes: it's sustainable, attractive, flexible and inert, and in survey after survey consumers say they prefer glass bottles and jars over other forms of packaging.
In recent years, a European packaging survey by TNS showed that the majority of consumers who say they prefer glass do so because they recognise its environmental credentials – glass is unique in that it is 100% infinitely recyclable with no loss in strength or quality.
Recycling is vital to everything we do at Beatson Clark. On average we use 52% cullet (recycled glass) to make our amber glass containers and 28% to make our white flint containers. We also recycle our own internally generated glass waste products in the mix to make new glass bottles and jars.
Recycling road map
Getting hold of good quality cullet is always a challenge, but the glass industry is lobbying and working closely with the Government to improve waste glass collection rates across the UK (see box below).
Another important way in which we can help to protect the environment is through lightweighting: by reducing the amount of glass and creating lighter containers we use fewer raw materials and reduce the cost of transporting the packaged goods.
Lightweighting successes
In the past few months we have supplied lightweighted containers for a range of well known grocery products, including Aspall's Vinegar and Little's Coffee. We have also designed a new standard 500ml beer bottle which weighs just 285g – nearly one-third lighter than our previous beer bottle design.
In an age when consumers have so many things to worry about, from food additives to fair trade, glass containers also offer peace of mind when it comes to health.
Because of its strength and resilience glass makes a perfect container material for many products. It can be pasteurised, sterilised or microwaved without losing any integrity or leaching toxic or carcinogenic chemicals, and amber glass can protect products from the effects of ultraviolet light.
So what does the future hold for glass packaging? Glass has a long pedigree but we know that we have to continually innovate to stay ahead.
Bespoke possibilities
As well as lightweighting we can also offer flexibility in design and production. In the current climate many manufacturers are looking to consolidate their ranges, and to help them do this we can offer off-the-shelf containers from our general sale range. We can also customise these standard containers by adding embossing to the finish moulds, which is more cost-effective than investing in a fully bespoke design and which allows us to produce in smaller volumes.
A recent bespoke design completed for Belgian spice manufacturer ISFI made it possible to consolidate its range from five spice jars to just two (see image, above).
In our industry it's important to keep abreast of the latest trends and try to predict which way the market will go. We see the small and specialist brands as a growth area for our business and we are working with more and more niche producers. We have recently supplied glass bottles and jars for a range of independent brands. These niche brands have to work harder to stand out on shelf from their bigger rivals and we have the design and production expertise to help them succeed.
Glass bottles and jars will be with us for some time to come.
Image – A bespoke jar for Belgian spice brand ISFI: With its unique neck finish, the jar accommodates two different types of cap. This allowed ISFI to avoid having to purchase two sets of neck equipment for the same jar.