The need to increase production, cut costs and secure greater efficiency has never been more pressing.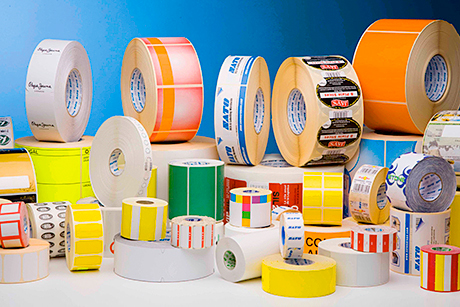 SUPPLIERS of product identification and traceability solutions are faced with an unavoidable truth – their customers are fighting a tough battle made all the more challenging in the current economic climate.
Providing fast, accurate and reliable equipment is all in a day's work for the world's leading marking and coding manufacturers but that doesn't mean they are not seeking new ways to improve equipment and services for customers striving to secure a sustainable future.
One such example is Markem-Imaje which has taken steps to focus on supporting businesses in three key areas: prevention, self-reliance and reassurance, as Stephen Cole, the firm's UK area manager, explains: "We started by asking ourselves how we could really make a difference – not just by producing faster, more reliable coders, but by reducing the total cost of ownership and by providing a holistic service that secures investment and delivers maximum availability.
"Prevention is always better than a cure – when spares and consumables are required, a quick change component kit is available for fast line recovery. Training can be arranged while consumable supplies can be matched precisely to the printers and applications in question – for consumables and spares, this means customers can do it themselves, quickly and easily."
Service Exchange is a concept that Markem-Imaje introduced some years ago to provide fully factory reconditioned, replacement machines, within 24 hours whenever appropriate. It has become increasingly popular with businesses of all sizes.
Cole adds: "As the pressure to maintain productivity and line efficiency continues to grow, protecting customers in this way should be seen as an integral part of the supplier's role.
"Modular, cost effective Preventative Maintenance contracts are another way in which the supplier can help customers to achieve maximum availability while reducing the total cost of ownership for many years in the future. Such contracts eliminate risk in any business' product ID operation and prevent unexpected downtime. A renewal rate of 92% by Markem-Imaje customers in 2012 is testament to the tangible benefits delivered."
By following a few simple steps organisations can minimise print apply downtime to become more efficient.
A similar focus on increasing efficiencies, improving productivity and reducing costs is evident at barcode printing and labelling specialist SATO which has published a white paper, '10 key ways to increasing print apply system uptime'.
The document introduces a number of steps industrial companies can take to maximise print apply system uptime and ensure high quality, readable label information.
"By following a few simple steps organisations can minimise print apply downtime to become more efficient," says Ikuo Dobashi, chairman of SATO Corporation and SATO International Europe.
"From straightforward steps such as cleaning the print head and changing the platen roller, to evaluating media change procedures and minimising heat, pressure and print speed settings, users can learn how to maximise print apply system uptime quickly and easily."
Print and apply systems all have normal downtime associated with media (labels / ribbon) changes, preventive maintenance procedures and wear parts replacement.
However, the white paper suggests 10 methods which lay a foundation for minimising this normal downtime while ultilizing the time to ensure the printer applicator system will run optimally during production use.
It says the single most beneficial step any company can implement is a routine and thorough print head cleaning procedure. Not only will system performance improve, but the potential for retailer charge-backs due to unreadable barcodes will be reduced due to better and longer lasting print quality.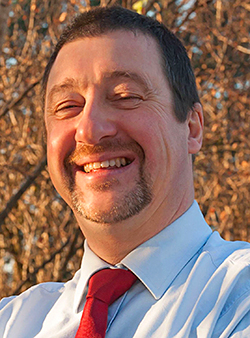 According to Stephen Cole wider support services are going to become increasingly important for suppliers of coding and marking equipment. He supports the view that technical support should never be more than a phone call away – an offer his firm provides as a standard service via a 24/7 helpline staffed by trained engineers.
"As a global supplier, Markem-Imaje can draw on vast resources but the importance of regular local contact is never underestimated," says Cole. "Sometimes it's just a question of providing reassurance but whatever the issue, experienced local engineers who know the equipment inside out, will help to define exactly what is required, recommend an immediate plan of action and arrange any necessary actions to minimise downtime.
"These are just some of the service commitments from Markem-Imaje to deliver business continuity, profitability and self-reliance. As the pressure to increase the efficiency of manufacturing processes across the packaging industry continues to build, suppliers will find this type of commitment plays a correspondingly important role."
Image – Top, SATO, which has extended its range of labelling products, has published a white paper highlighting ways the packaging industry can boost efficiency and reduce costs.