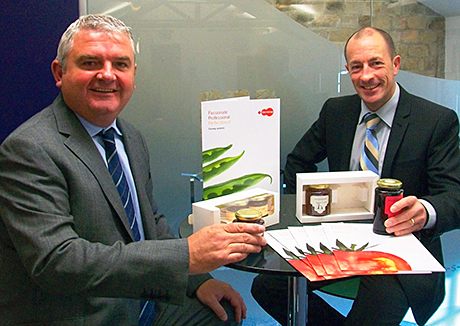 PROFESSIONAL Packaging Services (PPS) has become the sole UK and Ireland agents for Technocap, the world's third largest manufacturer of metal twist-off food lids.
Founded in 1993, Technocap is a privately owned company that produces closures for some of Europe's biggest brands including Mars Foods, Kraft Foods, Nestle and Sacla. More recently the company also started manufacturing for the cosmetics and pharmaceutical market.
PPS, a Bradford-based packaging and global production specialist, will be representing Technocap's manufacturing plants in Italy and Czechoslovakia, which will produce 3.1 billion lids between them this year. Both factories have their own in-house metal printing facility to maintain a high level of quality while keeping costs down.
Operating the new division as Tecnocap UK, PPS will be drawing on its skills and experience in the packaging industry to provide an end-to-end design and delivery service.
Heading up the new division will be PPS's recent recruit Chris Milnes who has had an association with Technocap for five years.
"It is great to be working with two companies which have built up excellent reputations in their respective fields for creativity, flexibility, quality and reliability," he said.
"There is a good fit between the two businesses and by working in tandem new opportunities could be opened up for both companies.
"Technocap's aim is to establish itself as the most flexible and competitive supplier to the UK food market, in twist-off lids, and I am confident that we can help it achieve this goal."
PPS, which specialises in bespoke gift and presentation packaging, offers a range of packaging services for leading brands such as Bacardi, Thorntons and Boots, and has a long established network of manufacturing partners throughout Europe, the Middle and Far East.
Image – Top, Chris Milnes, left, and PPS managing director Simon Bell with examples of Technocap lids.