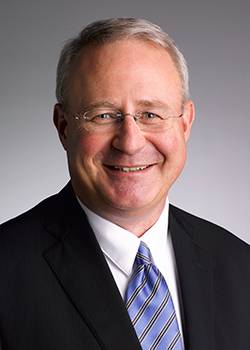 GLASS packaging manufacturer O-I Europe has started 2013 with a new man at the helm of the multi-national business.
New president Erik Bouts takes over from his predecessor Jose Lorente who leaves the company after 34-years.
As the leader of O-I's largest region, Bouts is charged with accelerating efforts to strengthen its leading market position in Europe by improving quality, sustainability and its ability to better support the growing need of European customers for more sustainable and healthy glass packaging solutions.
Over the course of 2013 the firm plans to invest around £107m in its European facilities.
"Erik's experience in leading major manufacturing companies and his strong focus on execution and results will be invaluable on our journey to strengthen our competitiveness in Europe," said Al Stroucken, O-I chairman and chief executive officer.
"He comes to O-I with a strong record of successfully rallying organisations around new ideas and strategies, while building strong relationships with customers, business partners and the workforce."
Bouts was formerly CEO of The Glidden Company, part of AkzoNobel Architectural Paints Division in the USA.
He holds a masters degree in business administration and economics from the University of Tilburg in the Netherlands.
O-I's European business, headquartered in Lausanne Switzerland, comprises 8,000 employees in 11 different countries, representing approximately 40% of the company's global sales.