2013 has barely begun but the UK's packaging professionals area already gearing up for one of the biggest trade shows on the calendar.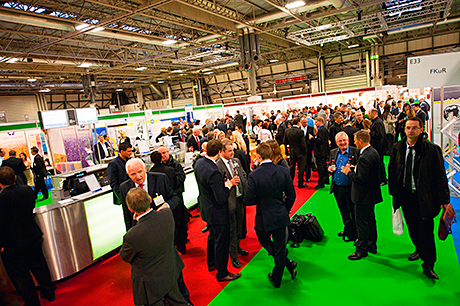 HUNDREDS of exhibitors will gather under one roof to secure deals, promote products, check out the opposition and unveil breakthrough developments at this year's easyFairs exhibition.
The trade show organiser has reported a record number of exhibitor bookings for its Packaging Innovations show, which runs in tandem with Ecopack, Contract Pack, Packtech, Print Innovations and the new Labelling Innovations at the Birmingham NEC on February 27 and 28.
Among the highlights at the fast approaching event will a new Conference where packaging industry professionals will discuss innovation, the future direction of the industry, opportunities and trends in the market.
There will also be an inaugural BIG Print Debate, at which industry experts will discuss speed to market and the crucial topical issues in print.
"We're always looking for new ways to move the shows forward," says Matt Benyon, managing director of easyFairs UK.
"The packaging industry is constantly evolving and we work hard to ensure the show not only keeps pace with changes but anticipates trends and actually helps drive things forward."
The new features will run alongside 50 content-rich learnShop seminars and packaging surgeries hosted by The Packaging Society, a Dragons' Den inspired contest, Lions' Lair, where innovators pitch their latest products to a panel of experts, plus the BIG Packaging Debate.
The inaugural conference will introduce a prestigious line-up of speakers that reads like a who's who of packaging experts and major brands with keynotes from Unilever, Procter & Gamble, SABMiller and Iconoculture.
Sponsored by the Institute of Packaging Professionals (IoPP) and running throughout the show the conference will also feature experts from Kingfisher, Nestlé, Alliance Boots, Mintel, Space NK, the NHS, Waitrose, Wm Morrison Supermarkets, British American Tobacco, Heineken International, DHL and Gü. These major names will draw on their own experiences and insights as they address the top packaging concerns for senior strategists and decision makers working in the UK today.
The show not only keeps pace with changes but anticipates trends and actually helps drive things forward.
"In-depth research among potential delegates has completely shaped the conference programme," explains Benyon. "We asked people 'what is most concerning you, and who would you most like to hear sharing their experiences?'
"People told us they want practical content, with lots of real life examples; content they can take back to the office and confidently apply knowing it has come from best-of-breed brands they respect and trust."
Ron Khan, global packaging director at Unilever, and part of Unilever's global packaging leadership team, will kick the conference off with a talk entitled 'Creating global packaging opportunities across dynamic and diverse markets'.
He will explore the challenges, together with opportunities, of engaging with a diversity of consumers and markets, plus the best practice management of the supply chain for global innovation and deploying a sustainable strategy at a global level. This session aims to provide delegates with an opportunity to quiz the head of a leading global brand.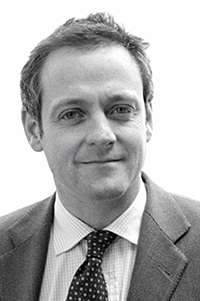 James Averdieck, founder of Gü Chocolate Puds, will be sharing his knowledge of the vital role of its revolutionary packaging concept in brand positioning and the successful launch and development of the Gü brand. The session will divulge the secrets to winning coveted supermarket shelf space and consumer loyalty.
Meanwhile, a massive issue for every organisation is the move online and, as such, the conference will explore the challenge of coping with an increasingly diversified market.
Kay Hedges, group packaging development manager at Kingfisher, will ask 'Does packaging design matter as consumers move online?' Building on this theme, Dr Benjamin Punchard, senior global packaging analyst at Mintel, will explore how to engage with customers digitally, through the web, smart phones, in-store and social media.
His talk will include practical advice on the role within packaging of global innovations such as QR codes, mobile image recognition, augmented reality, RFID and NFC technologies.
The London and South East Packaging Society will also be chairing a session investigating 'Revolutionising branding and design'. As part of this Barry Jones from the society will moderate as Ben Mortimer, conceptualisation manager at Nestlé R&D, considers how they embed the customer in their design conceptualisation.
Simon McMahon, graphic and packaging manager from Sprue Safety Products, will discuss how it has "revolutionised" the way smoke alarms are packaged.
With latest developments in sourcing and procuring packaging another hot topic, Gordon Stewart, director at The Packaging Society, will chair a case study from Alliance Boots. Dr Steve Owen, technical consultant in consumer goods, polymers and packaging quality, ethics and supplier development, and Gary Woodhouse, business improvement manager, will examine the best approach to 'Modernising the supply chain – lean models for global packaging supply', with sourcing from the Far East on the agenda.
An expert panel discussion later in the day on 'PET versus glass', with Steve Jackson, packaging development manager at Wm Morrison Supermarkets, and Regine Barr, director of product development and supply at Space NK, will give delegates a clear idea of how to evaluate both options.
A closing address on 'How to develop a holistic sustainability strategy' delivered by Peter Singleton, sustainability director at Procter & Gamble, will round off the first day.
On day two Douglas Hutt, global packaging materials development consultant at SABMiller, will kick-off with 'The future of digital innovations on packaging'.
Els Dijkhuizen, Heineken design and concept development manager, Global Commerce at HEINEKEN International, will draw on the global brand's own experience when it comes to 'Creating powerful customised branding'.
A panel discussion rounding up the pros and cons of 'Digital printing on pack versus labelling' will see Karen Graley, packaging and reprographics manager at Waitrose, and Paul Young, director, head of packaging services EMEA at DHL, weigh-up considerations such as cost, print quality, anti-counterfeiting, brand protection and logistic demands.
Building on the anti-counterfeiting and brand protection themes, Neil Lawrence, AIDC programme manager at NHS, and Daniel Hubert, head of supply chain tracking and verification for British American Tobacco, will draw on their experiences of the 'Effective track and trace methods for brand and consumer protection'. This session will include smart labelling and other technologies designed to boost security.
Finally, two experts from Iconoculture – David Luttenberger, VP/packaging strategist, and Greg Hodge, Director, marketing strategist, Global Retail – will deliver a talk entitled 'Innovating for the future', exploring how the consumer will have to be reached, how the supply chain will change, the technologies and materials that will become the norm, what new regulations to expect and how packaging roles will change.