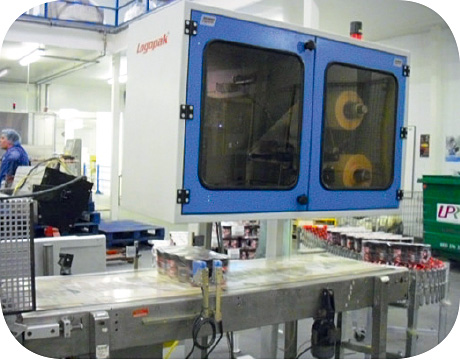 THE last of six 1992 vintage Logopak print-apply case labelling machines is being replaced at convenience food manufacturer Symington's after almost 20 years in service.
Its longevity means the Leeds firm has creating a new durability record for the German-built machinery.
Sales director Howard Jagger said: "A service life of 12-15 years is quite common for Logopak print-apply machines, but the extended life obtained by Symington's is a record and also reflects the consistent maintenance from the company's in-house engineering team."
The old Logopak 806 case labellers – among the first integrated, purpose designed print-apply machines to be built – are now being phased out and replaced with Logopak's new state-of-the-art 515 machines which can provide the higher speeds required as well as full networking and self-diagnostic facilities.