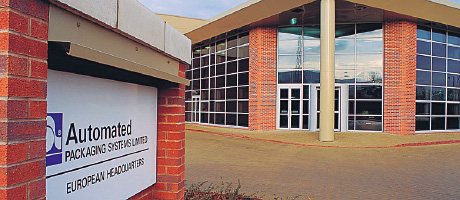 A GLOBAL bagging specialist is dedicating 10,000 sq. ft. of its UK factory to a new clean manufacturing facility capable of producing a quarter of a billion bags and pouches every year.
Automated Packaging Systems says the move underlines its commitment to the food and medical sectors. The new facility will operate under clean manufacturing procedures specially written for the company and designed to "exceed high customer expectations".
Housed within the company's European bag and pouch facility at Malvern in Worcestershire, the new clean manufacturing area has been fitted and laid-out to ensure that firm continues to meet the stringent quality and safety demands for food and medical devices.
"By segregating the manufacture of bags and pouches that hold food and products for sterilisation from those for industrial applications, we ensure standards are in line with end-product use," explained Colin Rashbrook, QA manager.
"As a result we are a more effective packaging partner, able to demonstrate a complete understanding of the demands and pressures faced by individual customers."
A specially selected team works in the clean manufacturing area, with a dedicated cell leader.
While their operating procedures are similar to those elsewhere on the Malvern site, the protocol for the clean area means tasks such as cleaning down are done more regularly and access restrictions applied more rigorously.
Within 12 months the firm expects the clean manufacturing area to be producing more than a third of all bags and pouches produced at Malvern, and output is projected to rise on the back of significant growth from medical applications.